Globe Strike: First Beta Test for New FPS Announced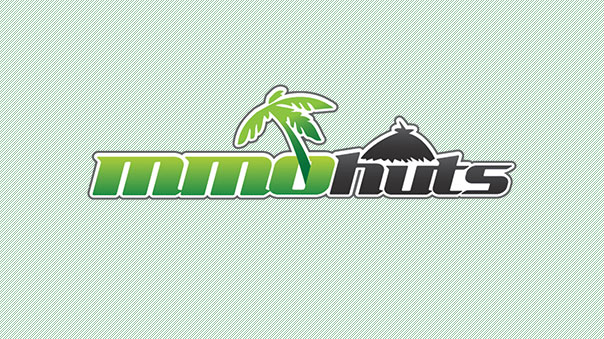 NGames would like to announce the first beta test for the First Person Shooter Globe Strike. Players are invited to join the first beta test which will begin on February 5, 2015. Globe Strike is a browser based First-Person Shooter that brings new elements to the FPS genre. A series of new features will improve the game experience for FPS fans.
Boot Camp
In order to make the transition for players easier NGames has designed a Boot Camp Mode just for newbies. Players can practice against AI targets to prepare for real matches. Players can set the Game Difficulty and choose match opponents with similar abilities in Boot Camp, thus players quickly adapt to the Globe Strike combat rhythm while honing their abilities and lay a solid foundation for success.
New Scene Relic Strike
The previous Abandoned Factory at the beginning of the test has been recognized by players and has made the game map more exciting. In this update, we've added a new map Relic Strike. This map is customized for Snipers. The scene looks like a large square with well-placed sniper cover throughout. FPS fans will thoroughly enjoy this map.
New Firearm Adjustment
As a shooting game, obviously firearms play a huge role within the game. Choosing a suitable weapon will not only boost the players abilities, but also give a more enjoyable gaming experience. This new firearm can form a blowout effect, forming a unique firearm family with a series of 4 guns. In-game guns obviously differ in precision, bullet track, volume and lethality. The key for players to prove and show how awesome they are is to whether you can adjust to these new guns.
Improved Frames-Steady 60-Frame Operation
Fluency is the life of FPS games. In order to bring a smooth game experience, Global Strike has achieved the frame leap from 40 to 50 and 50 to 60! It provides smooth operation of 60 frames for low-configuration computers.
Global Strike is the first non-plugin real-3D FPS browser game with stunning shooting visuals. Simply by opening a browser, players can immediately experience excellent FPS gaming. The game adopts a self-optimizing engine with non-client technology, bringing a smooth and superb gaming experience to all players. Enjoy multiple combat modes that make the gameplay of client FPS games fun without no download. Challenge yourself and your friends in this new classic FPS.
Official site at http://strike.game321.com

Next Article
GTArcade is excited to announce Millennium Conquest, a new free to play online simulation war game for mobile.
by MissyS
When I played Rise of Incarnates for the first time, I did this on said controls. And it became quite obvious to me that playing on your keybo...
by Proxzor