Gigantic X Launches Globally on Mobile Devices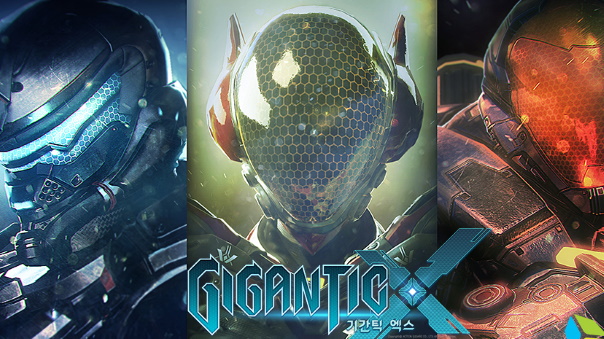 Gigantic X is a new mobile title for both Android and Apple devices, from ActionSquare, a Korean mobile developer. Gigantic X is now available globally on both devices, exempting South Korea and Mainland China. In Gigantic X, players battle in a top-down shooter with intuitive controls, in a galaxy far off in the future. Humans and aliens clash with each other for resources, as well as safety. Players are mercenaries of major companies, and take on missions to fight various aliens.
In addition, Gigantic X brings diverse battle experience to players, as the combination of characters and equipment requires different solution at each of the battlefields. Gigantic X features 3 distinctive characters, a pointman, a technician and a brawler, and 42 different kinds of weapons/equipment. Additionally, there are 40 distinctive boss monsters has each different solutions, thus battle experience differs based on the combination of characters and weapons. Gigantic X will have both a Classic Stage mode, as well as a Co-Op (Multiplayer) mode. Classic Stage's focus is acquiring materials for creating/upgrading equipment, where Multiplayer's focus is about cooperation, where more rewards are gained in victory.
Shin Hyung Il, the CEO of ActionSquare said 'I am sure that Gigantic X will bring the utmost battle experience for all action game lovers as it is designed to focus on the core fun of manual action control' He further stated 'We will bring new contents and exciting features upon further updates'.
Next Article
Runescape has announced a bonus XP weekend to start on Friday, March 16. It will end on Monday, March 19.
by MissyS
The Maze Engine: Guild Alliances is now available for Neverwinter on PC and will launch on Xbox One and PlayStation®4 at a later date.
by MissyS
Time and progress have changed the perspective on what a realm-versus-realm title can become, and it's clear that Mark Jacobs and the res...
by MissyS