GetAmped 2 official launch and open beta announced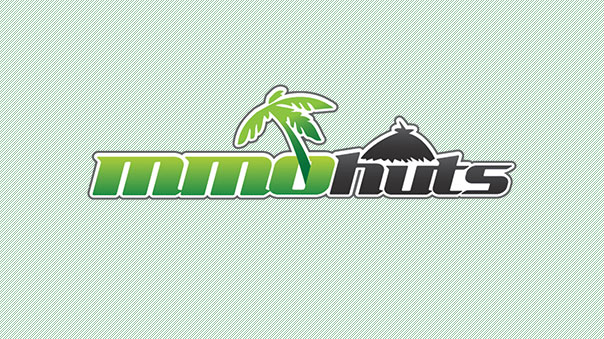 GetAmped 2 has announced that its latest build will begin open beta on December 9th, with the official release of the game going live on December 16th. No data wipe will happen before the official launch.
The update adds a new single-player mode called "Arcade," which features three single player campaigns for players to practice in. Other new items and features have also been added.  Several in-game events will be held to celebrate the launch, including daily prizes and a rank up campaign.
GetAmpedII is published by CyberStep, which also publishes HolyBeast Online, CosmicBreak, and Splash Fighters.
GetAmpedII Gameplay Screenshot
Source:
We're proud to announce the official release of GetAmped2! The new client adds items, features, and a brand new single-player mode. We`re confident that these changes will allow GetAmped2 to deliver an even faster, more action-packed fighting experience.

December 6th 2:00 PM (PST)      Client Release, Registration Begins
December 9th 12:00 PM (PST)     Open Beta Test Begins
December 16th 2:00 PM (PST)     Official Service Begins

In the newly added Arcade Mode, players will fight their way through 3 different single player campaigns while facing fierce opposition from NPCs! Arcade Mode will give players an opportunity to take a closer look at the world of GetAmped2, and a chance to practice before going head to head against others when the final beta test begins.

The new client is available for download starting December 6th.

The upcoming Final Beta Test of GetAmped2 begins on Thursday, December 9th. The Final Beta Test will transition directly into Official Service on December 16th WITHOUT ANY DATA WIPES!

Register an account now at  http://www.getamped2.com/
Download your client now at http://download.getamped.com/GetAmped2_US.exe

* Official Launch Events Include Prizes for Everyone!

Various in-game events will be held in celebration of the game's launch into official service, several of which will qualify players to win special prizes. As the upcoming beta will be open to all users, new players are encouraged to join in the festivities for their chance to win big!

To further promote launch festivities, CyberStep will also be hosting a special login campaign from Dec.  9th to Jan. 11th. Players need only login to the game in order to claim their daily prize.

In addition to the login campaign, CyberStep further rewards dedicated players through a rank up campaign. Players that achieve certain rank milestones will receive prizes for their efforts, including varying amounts of Crescent, GetAmped2's premium in-game currency!

* CosmicBreak, SplashFighters, HolyBeast Online Collaboration Event

Registrants who have an account with CyberStep's other games will be eligible for extra prizes. During registration, users will be prompted to authorize their accounts for the games that they play. Event prizes will be sent to each respective account.

We are looking forward to welcoming new and old players alike!
Next Article
From today real-time strategy fans can engage in fantasy warfare on a global scale as Tiny Realms launches throughout North America, Europe an...
by MissyS
Kakao Games and Pearl Abyss announced yesterday that Black Desert Online has a new expansion coming this month.
by Ragachak