Get married in Luvinia!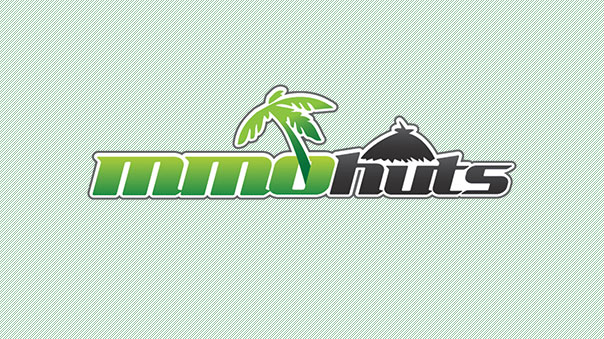 Today, Luvinia Online, the brand new free-to-play fantasy MMORPG, launched the beta for their elaborate Wedding System complete with cake, confetti, and champagne to make your special day a dream come true. To celebrate, Luvinia is hosting a blockbuster in-game wedding between two of their most beloved GMs, Refresh & Moko. If you'd like to attend the GM Wedding, you can RSVP here with your Luvinia character name, or you can watch live Th 3/1 2-3pm PT on MassivelyTV.
During this time, to make your in-game experience special, Outspark is giving MMOHuts fans this free code for a ten pack of Star Love Fireworks. To enjoy it, be sure to redeem LUVMMOHUTFIREWORKS at http://www.outspark.com/redeem/?src=osk&aff=pr&cm=201202luvgmwed&kyd=OR by March 15, 2012.
Play Luvinia for free at luvinia.outspark.com, and follow Luvinia on Facebook at www.facebook.com/outsparkluvinia, and Twitter at www.twitter.com/luviniagame.
We'll be reporting from the wedding, so stay tuned for my review! Til then, enjoy these exclusive screens with sneak peeks of the wedding prep as the GMs select their dress, tux, cake and meet up with the Wedding Manager NPC to receive their engagement quest.
Exclusive Sneak Peek: Luvinia's GM Wedding!
Next Article
Stoic, an independent game development company and Versus Evil, an indie game publisher, today announced that the epic Viking RPG strategy gam...
by Mikedot