Get Glow Or Die Tryin' In Brawl Busters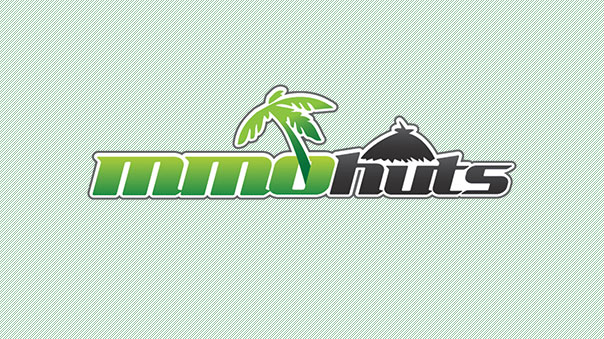 Rock Hippo Productions has launched its next major update for Brawl Busters, "Get Glow or Die Tryin'."
The update introduces a new Glow Control mode, a "supernatural twist" on King of the Hill. Players must capture and hold Glow Zones that emit the Glow substance. The update also introduces gamepad support, a new three-day Rookie Helmet for all newbies, and the ability to customize player limits in custom matches.
Rock Hippo also publishes MicroVolts.
Brawl Busters Gameplay Screenshot
Source:
BRAWL BUSTERS HUSTLES WITH GET GLOW OR DIE TRYIN' UPDATE

New Mode, Gamepad Support, and More

Markham, Canada – September 06, 2012 – Rock Hippo Productions announced today the launch of another fresh Update for its free-to-play multiplayer action-combat game, Brawl Busters. "Get Glow or Die Tryin'" Update features a new Glow Control mode, gamepad support, player limit customization and much more. Players can download the game for free at www.BrawlBusters.com/splash.

With the arrival of this exciting new Update, players will hustle for Glow Control. The new mode is a supernatural twist on the classic King of the Hill. Busters are tasked with capturing and holding special Glow Zones that emit the radioactive Glow substance.

Due to an overwhelming demand, gamepad support has been added. Bring an even more arcade-y feel to your brawls with this useful new option. Various gamepad controllers are supported, including the popular Xbox controllers.

Brawl Busters takes good care of its newbies. All new players will now start the game with a Rookie Helmet. This powerful hat provides master protection for Rookie Busters. For the sake of gameplay balance, the Helmet will expire after three days.

Your cries have been heard! A new feature has been added to allow players to customize the player limit in their matches. You don't have to play with hordes of others anymore if you prefer an intimate company of friends for brawl busting.

To check out more
information about Brawl Busters and "Get Glow or Die Tryin'" 
Update, visit www.BrawlBusters.com.
Next Article
Combat Arms adds the new Map Veritgo as well as a new training mission. Players can also purchase a new sniper rifle called M-200.
by Guest