GamesCampus releases Tour Golf Online trailer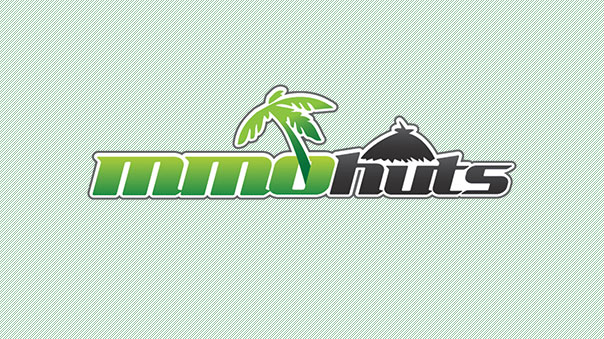 GamesCampus has released its first preview trailer for the upcoming Tour Golf Online (check it out below).
Tour Golf Online is built on the CryEngine 3, and has been developed with the help of members of the Korean Professional Golfer's Association. Some new golf courses are designed by Kyung Ho Pack and So Won Yoon. The game features realistic graphics, weather, equipment, and courses.
GamesCampus also publishes Shot Online and Heroes in the Sky.
Tour Golf Online Trailer:
Source:
GAMESCAMPUS UNVEILS THE FIRST OFFICIAL TRAILER FOR TOUR GOLF ONLINE

Players Treated To A Sneak Peek At Some Of The Most Visually Stunning Courses Ever Seen In An Online Golf Game!

Sunnyvale, Calif. (Nov 30, 2011)– Leading online game publisher, GamesCampus.com (www.GamesCampus.com), today launched the first preview video of their upcoming title, Tour Golf Online.  The video introduces players to the world of Tour Golf, which was designed using the CryEngine3!  Basing their courses off of real-world greens as well as creating new fantasy courses, Tour Golf Online offers an extra boost of realism due to the involvement of KPGA (Korean Professional Golfer's Association) members who are both testing and helping to design aspects of the golf courses that are the crowning glory of Tour Golf Online.

"Using the CryEngine3 has allowed our team to design courses with real golfers in mind.  We brought together real KPGA stars with the Games Campus team to test our engine.  The pro-golfers even had a chance to design parts of the courses!" said Kevin Kim, CEO of Games Campus.  "With stunning lifelike training areas, real world weather, and state of the art golfing equipment, players will experience golf in a truly lifelike fashion they won't find anywhere else."

Players will appreciate the first glimpse of the game, including an aerial preview of several courses, alongside a stunning example of the look and feel of CryEngine3 in action.  Whether your character falls into a hazard or makes the perfect shot onto the green, each shot is captured in realistic detail.  Line up for the perfect putt and celebrate alongside your character in perfect clarity.

Tour Golf Online puts the player in the shoes of a competitive pro-golfer on the tournament circuit. Through its development using Crytek's CryENGINE3, Tour Golf Online aims to surpass all current golf titles by pushing the limits of graphics as we know them today with life-like climates, detailed environments and state-of-the-art golf clubs and gear. GamesCampus has worked to capture and replicate even the most minute details of the swinging motions of real world pro-golfers and are working on new golf courses designed by pro-golfers such as Kyung Ho Pak and So Won Yoon (Former KLPGA Tour Pro). Tour Golf Online's innovative use of technology and forward-thinking concepts are sure to create a new standard in golf games.

Players can follow all the latest information on the Official Tour Golf Online Facebook at  http://www.facebook.com/TourGolfOnline
Next Article
New content and features debut in the second closed beta for Legend of Edda: Vengeance, running February 14-25.
by MissyS
Albion Online today announced that their latest update 'Cador' is live.
by MissyS
The first super-serious update is on the way for Final Fantasy XIV, and with it comes an absolute mountain of content.
by Ragachak