GamesCampus Launches Gamers Appreciation Month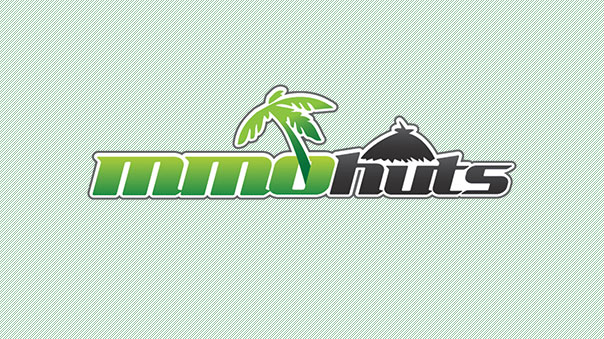 From now until September 15, GamesCampus is running a Gamers Appreciation Month for all of their games.  Players will earn one ticket a day for each GamesCampus game they play.  Prizes will include gaming mice and keyboards, headsets, campus credits, Amazon giftcards, and even a Nexus 7 tablet.
Simply head to the GamesCampus website to redeem tickets, and if you're not interested in the technology gifts being offered (or are outside of the US), you can redeem them instantly for 10, 50, 100, 500, or 1,000 CC, and a random chance for 50, 100, 300, 1,000 or the grand prize of 10,000CC.
GamesCampus publishes Heroes in the Sky, Scarlet Legacy, and Asda 2.
Heroes in the Sky Gameplay Screenshot
Source:
be appreciated at GAMESCAMPUS.COM, win amazing prizes

You're Entered Just By Playing Your Favorite Games!

Sunnyvale, Calif. (August 17, 2012) – Leading online game publisher, GamesCampus.com (www.GamesCampus.com), kicks off their Gamers Appreciation Month, running now until September 15th. Log in to your favorite GamesCampus title to collect tickets; players will earn one ticket per day for each game they play. Not a member yet? Head over to the official Players Appreciation page at http://www.gamescampus.com/gamersappreciation/ to sign up for a free account now.

Now through September 15th, GamesCampus is giving away all the "need to own" prizes for PC gamers, including gaming mice, state of the art keyboards, and headsets that pull the player straight into their games! Other prizes include Campus Credits (CC), the cash shop currency used in all games on the GamesCampus portal, alongside Amazon gift cards and even a sleek Nexus 7 tablet!

Once players have collected tickets, they can head over to http://www.gamescampus.com/gamersappreciation/ to enter into your drawing of choice. Then check in every Wednesday to see if you're the winner of any weekly prizes, including 1 of 3 Nexus 7 Tablets, 1 of 5 Logitech G500 Programmable Gaming Mice, or 1 of 20 $25 USD Amazon Gift Cards! Not an American? You're still eligible for prizes! Winners from outside the US will be awarded prizes in Campus Credits.

Not interested in technological swag? GamesCampus is offering numerous instant win prizes of CC for all ticket holders. Enter one ticket to randomly win 10, 50, 100, 500, or 1,000 CC. Use these tickets to be awarded randomly 50, 100, 300, 1,000 or the grand prize of 10,000CC! These awards can be chosen at any time from now until the Gamers Appreciation event ends on September 15th.

"There are over one million credits of potential prizes on the line in the next month, and we're excited to see how players decide to spend their tickets." said Hubert Yee, Head of Marketing at GamesCampus. "Whether your goal is $100 of free CampusCredits or the amazing Nexus 7 Tablet, we've got a raffle that will blow your socks off!"

For more information about Gamescampus.com please visit www.gamescampus.com
Next Article
Koramgame has released Clan Islands for Spirit Tales players.
by MissyS
Sony Online Entertainment and Major League Gaming today announced a robust partnership to introduce PlanetSide®2 to MLG's competitiv...
by MissyS
Jandisoft announced today that their Alpha Test for the MMORPG Mad World MMO will begin on May 22nd.
by Ragachak