GamesCampus announces Legend of Edda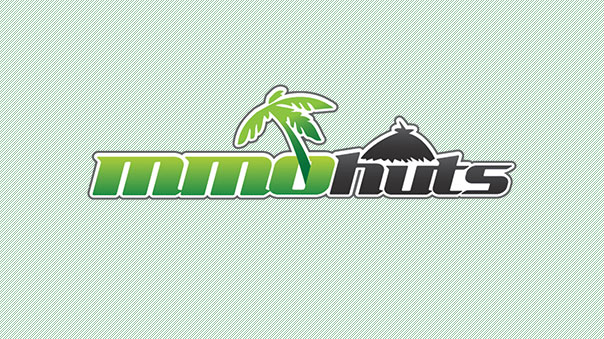 A new game for GamesCampus' line-up (which recently announced its shut down plans for Manga Fighter) has been announced: Legend of Edda.
Legend of Edda is a game based on Greek Mythology in which the Titans face off against the Gods of Olympus. Players will have to declare their allegiance at character creation, paving the way for PvP and large-scale RvR combat. Six basic classes (Warrior, Swordsman, Assassin, Archer, Cleric and Wizard) will be available, with sub-classes being unlocked at later levels. Legend of Edda uses a bright, anime-style "cuteness" to its graphics, but promises deep gameplay including instanced dungeons, a special pet system, and several varieties of quests. Beta is expected to begin this fall.
Legend of Edda Gameplay Screenshot
The Original Press Release:
GAMESCAMPUS TO PUBLISH MMORPG, LEGEND OF EDDA

The Fast-Paced Adventure MMO Will Feature Charming Characters In Intense Battles Set In An Ancient Mythological Fantasy World

Sunnyvale, Calif. (July 20, 2010) – Leading online game publisher, GamesCampus.com (www.GamesCampus.com), announced today its upcoming free-to-play, massively multiplayer online role playing game (MMORPG), Legend of Edda. Developed by EYA Soft, this fast-paced MMO will go into beta later this fall and will feature intense PVP battles along with trademark cute characters. For more information on the game and to follow the latest updates, visit http://LegendofEdda.gamescampus.com.

Based on the Greek mythological conflict between the Gods of the Olympus and the Titans, Legend of Edda takes players through a dynamic storyline divided into five unique chapters based on the conflict of two opposing factions. Players will pledge their allegiance to Olympus or Titan from the beginning – prior to character creation – which will play a large role in upcoming PVP and RVR battles.

Fast-paced PVP battles are the cornerstone of the game and will include intense personal battles, guild battles and player-killing (PK) where opposing factions can attack each other at any time.  Additional PVP battles will include the Sacred Treasure Battle: a large scale RVR battle between followers of each god to obtain the sacred treasures and, lastly, the game features Guild vs. Guild mode, where players will battle within an enclosed battle ring.

"At first glance, Legend of Edda might look like a "cute" game, but ultimately it is a fast-paced intense battle featuring powerful PVP, and large scale RVR battles," said David Chang, EVP of Marketing and Business Development for GamesCampus. "With a deep class system, a unique portal system, a special pet system, various quest varieties and much more, it offers a compelling online gaming experience that will keep players entertained for hours on end."

Legend of Edda will offer a deep class system including six options: Warrior, Swordsman, Assassin, Archer, Cleric and Wizard. Players will be able to choose their character's first class during initial character creation and upgrade to subclasses by completing promotion quests and eventually upgrading to different classes while obtaining greater and more powerful skills. A unique portal system will make transporting among maps and areas seamless and keeps the gameplay flow intense. Players can also look forward to instanced dungeons, monsters, a special pet system, and four varieties of quests!
Next Article
The biggest Blade & Soul update is arriving tomorrow, Dec. 6th and is called "Dawn of the Lost Continent".
by Ragachak
Well, guys, Hirez Expo Time is upon us, and I for one cannot wait! It's just about my favorite time of the year!
by Ragachak
Maxthon announces the release of its new browser, including a powerful C2Ray Game Engine, with 'Original Blood' launching as its fir...
by MissyS