Games of Glory Releases Spectating Client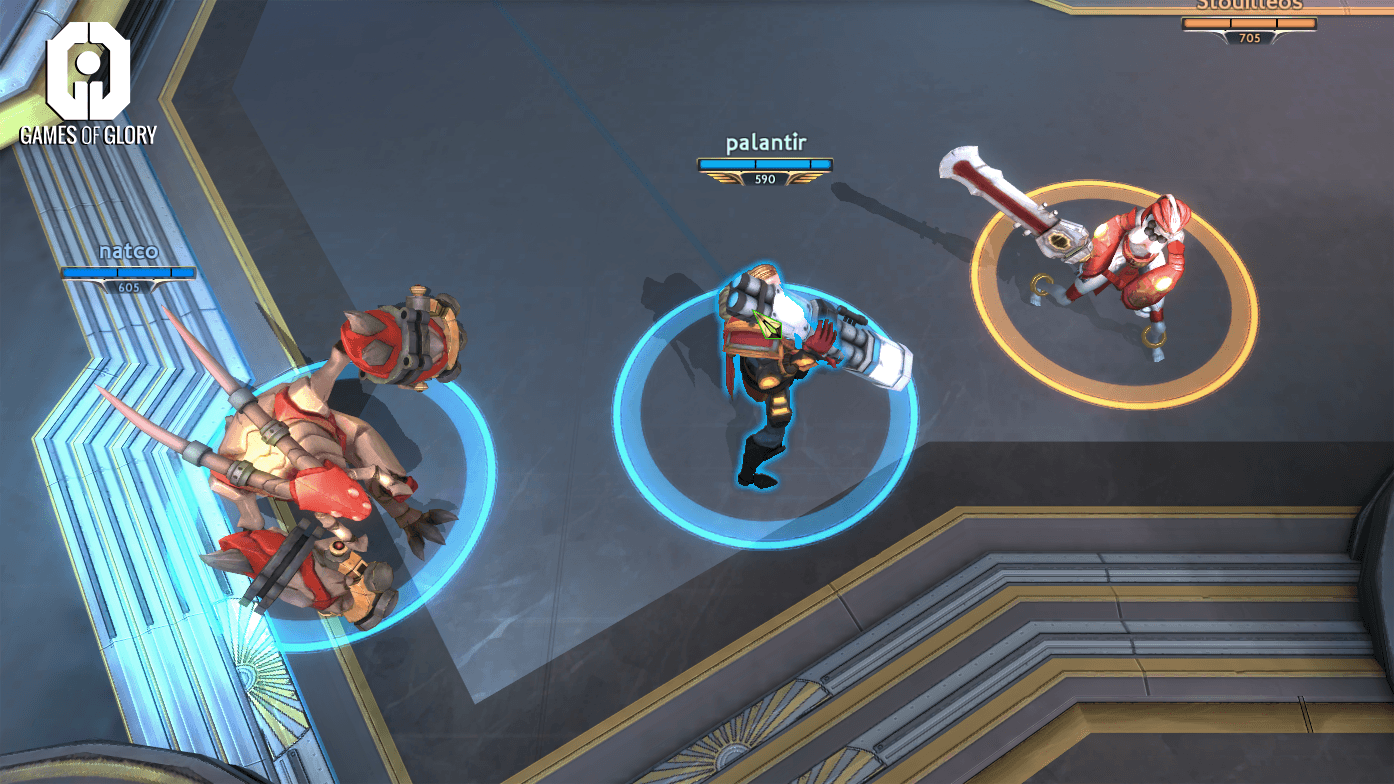 French/Swedish developer Lightbulb Crew, today announced the launch of its all-new Spectating client and pause feature for popular free-to-play MOBA-Shooter, Games of Glory.  The first steps in making Games of Glory eSport ready, these new features enhance the game, making competition at much higher levels possible.
The first iteration of the new Spectating client, Spectator mode, lifts the fog of war allowing full visibility over both teams.  As this initial version does not include a delay feature, group leaders will be able to choose whether or not each match is open for "spectating". All players will be able to watch the open matches of anyone on their friends list!   The new pause feature, in addition to being useful for awaiting disconnected and "away from keyboard" players, can also be used by teammates to quickly discuss strategy, weapons and item purchases. It is also intended as a mentoring feature, allowing team leaders to coach new players.  Additionally, "referee mode" allows a game referee to pause the game for an unlimited duration of time; most useful in tournaments!
"We made the decision to create a Spectating Client after seeing the success of our last few live onsite tournaments at Dreamhack Summer, Gamer's Assembly, and Dreamhack France, as well as several online tournaments hosted by our partners AEFY eSport and ESL," said Anders Larsson, Co-founder of Lightbulb Crew.  "We saw a need in the community to make Games of Glory more tournament friendly, and we look forward to now being able to host even bigger and better tournaments!"
Games of Glory's spectator mode will be a continually evolving feature, with many new ideas already in development. Players are invited to give feedback on this first iteration in the Games of Glory Steam forums.
Next Article
Runewaker's Hack'N'Slash MMO Guardians of Ember will launch on the 13th of December via Steam Early Access.
by MissyS
Kitfox games has released a project update for their new retro-style RPG, Moon Hunters with details regarding their final week for funding on ...
by Mikedot
Torn Banner Studios has announced that the closed beta for its upcoming combat action game, Mirage: Arcane Warfare, will begin on March 27.
by MissyS