GamersFirst to Publish 9Dragons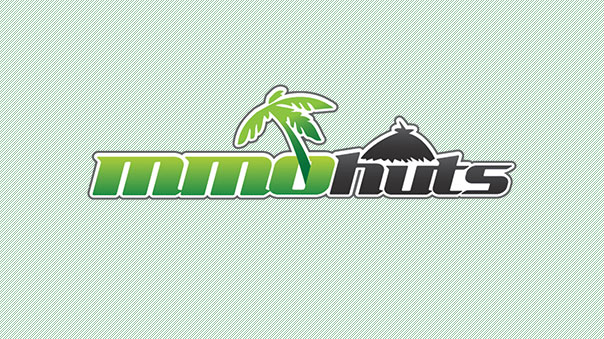 Remember 9Dragons? It was one of the earlier free to play martial arts themed MMORPGs. It had potential, and managed to draw in a respectable amount of players. The problem was it fell into the hands of the wrong publisher. Acclaim has done nothing with the game, and the company has become something of a joke in the free to play community. They are either unwilling or unable to maintain any of their games, including Bots and the soon-to-shut-down The Chronicles of Spellborn.
But enough about Acclaim, lets get to the good news. The current license for 9Dragons is set to expire in September. Luckily GamersFirst, a much larger and better organized publisher, is picking up the license. MMORPG fans are likely already familiar with GamersFirst. They publish Knight Online, War Rock, Sword 2, and several other games.
Current players should know that GamersFirst is working hard to make the transition as smooth as possible. This means characters and items should transfer over to the new server without any trouble. The game will stay largely the same, but lots of new content is scheduled for future patches. Heck, they might even get around to adding the last three clans that have been absent since the game's launch. Even with a new publisher, it will be difficulty for 9Dragons to complete with many of the newer Asian / martial arts themed MMORPGs like Martial Empires, or Heroes of Three Kingdoms.
The official site isn't up yet for the GamersFirst version, but players can get a head start by checking out our 9Dragons page or reading the full release below.
Full Release:
GamersFirst and Indy21 Bring You The Best Martial Arts MMORPG

9Dragons Changes Hands To Today's Leading Free2PlayPublisher

Irvine, Calif.– August 24, 2010 – GamersFirst, today's most popular Free2Play online game destination, announced its partnership with Korean game developer, Indy21, to publish 9Dragons. 9Dragons, the hit martial arts MMORPG, previously published by Acclaim Games, will be published by GamersFirst come September 2010. Current 9Dragons players will be able to continue playing with all items and characters intact after the transition.

9Dragons is a Martial Arts MMORPG set during the Ming Dynasty of feudal China. Players explore the vast expanse of the lands as a member of one of the legendary clans of Chinese Martial Arts and challenge each other for ownership of immense Fortresses in massive PvP battles.

Players can fully immerse themselves in the robust powerful storyline that details the history of ancient China and their respective clans. Tilt the balance of power between the White and Black clans and participate in quests that lead each player on a journey of enlightenment and martial art mastery.

"9Dragons is the most authentic Martial Arts MMO on the market with a very active and fun community," say Tracy Spaight, Executive Director of Publishing for GamersFirst. "INDY21 clearly made significant investments in best-in-class resources to create this stunning Martial Arts MMO. GamersFirst looks for great Free2Play MMO titles with strong and dedicated communities and with 9Dragons we noticed a rare opportunity to incorporate a new MMO genre to the GamersFirst catalogue in addition to working with INDY21."

In addition to the solid foundation of existing PvE and PvP gameplay, the changing of hands will also include several new key features over the next quarter, including:

• Dedicated tutorial map for easing new players into the 9Dragons experience

• New high level dungeon encounter "Vault of the Ice Dragon"

• Updated "Tibet" map

• Brand new Kung Fu patterns to master

• 'Most Wanted' list – useful in avoiding—or becoming—one of the most dangerous and skilled players in PvP

"We chose GamersFirst, because it is a company that understands the Free2Play market and communicates with its gamer community," said Yong-Nam Jin, CFO at Indy 21. "We have seen GamersFirst build Free2Play MMO's with the same type of strong community presence that exists within 9Dragons and are looking forward to continuing the success of the game."

Look out for details on the launch date for 9Dragons on GamersFirst at www.gamersfirst.com. You can also sign up on our Facebook fan site at www.facebook.com/gamersfirst

About INDY21

Founded in 2000, INDY21 began the development of a Full 3D role-playing online game 9Dragons. Now, 9Dragons has become of the most successful Free2Play MMORPG's in its genre and has launched in the Americas , Europe and Southeast Asia. Staying true to their values and strong spirit, INDY21 has turned their passion of martial arts into a leading MMORPG, taking hold of the MMO world on a Global level.

About GamersFirst

GamersFirst is the leading Free2Play® MMO publisher in the Western hemisphere. Serving more than 30 million players, GamersFirst.com is where gamers decide the price of the games they love to play–even when that price is "free." Powered by GamersFirst CONNECT, the end-to-end game publishing, game operations and game community platform made available to all of GamersFirst's Development Partners, GamersFirst.com features the hit MMOs; Knight Online, Sword 2, War Rock and OurWorld and future hits including 9Dragons, MKZ, Victory and Taikodom. Read more about the company and find all of their games at http://www.GamersFirst.com
Next Article
At the Nvidia Game Festival last week, Snail Games revealed its latest trailer for the upcoming martial arts-themed MOBA, King of Wushu. The v...
by Mikedot
With 11 days to go, the space MMO *Ascent: The Space Game* has now reached 60 percent in funding -- $21,291 out of $35,000 (Australian dollars...
by MissyS
Don't you just hate it when a game tries to go for a "fantastic" or grand storyline but is ruined by poorly written dialogue?
by Ojogo