Gamers Can Now Play WoW: Shadowlands Season 4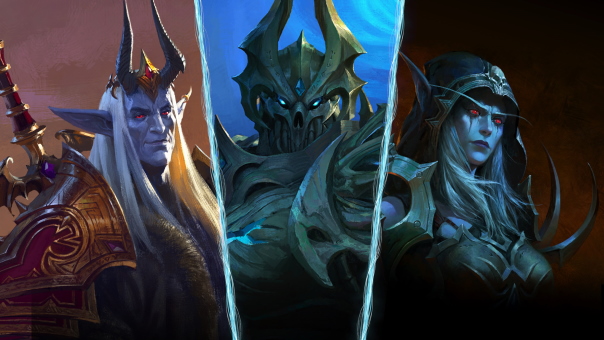 Time sure flies, does it not? It seems like just yesterday we were sharing the cinematic trailer for Shadowlands with you. And just a few months ago, we were sharing the Shadowlands Eternity's End launch trailer. Today, we are announcing that Shadowlands Season 4 has just gone live. Let's take a look at what you can expect now that the finale of Shadowlands has arrived.
What is New in WoW: Shadowlands Season 4?
Blizzard released the detailed content notes for the Season 4 update recently. Summarizing what the update includes, the team wrote, "Shadowlands Season 4 brings a new Mythic+ dungeon rotation including six returning dungeons from earlier expansions with a new seasonal affix, a brand new raiding experience with Fated Raids, empowered world bosses, a new PvP season, and fabulous rewards."
What are Fated Raids? These are raids that will be familiar to you from previously in the expansion. But to keep the challenge level fresh, they are scaled to your power level. A different raid is featured every week. These include Castle Nathria, Sanctum of Domination, and Sepulcher of the First Ones.
Those who really want to test their mettle can participate in the current rotation for Mythic+. Included are Tazavesh: Streets of Wonder and So'leah's Gambit, Operation Mechagon: Junkyard and Workshop, Return to Karazhan: Lower and Upper, Iron Docks and Grimrail Depot. There are also some new rewards for the season.
Blizzard also lists some changes to the classes Druid, Hunter, Mage, Monk, Priest, Warlock, and Warrior, including for PvP combat. The content notes include information about items and rewards for the season as well. It is a good idea to check out the notes for yourself in detail before you start playing Season 4 so you can understand how the update will impact you.
While you are playing, you are going to want to take some time to log into the best gaming forum to discuss the changes that come with Season 4. You also can connect on the forum with other WoW players who might want to join your party.
Wondering when the end of WoW: Shadowlands Season 4 will be? A good ballpark guess is anywhere around 4-5 months. The reason for this estimate has to do with the pending release of Dragonflight. It is slated to go live before the year is over. Since we can expect Shadowlands to conclude before the pre-patch comes out, this timeframe makes the most sense.
If you are ready to start playing, just log into your World of Warcraft account. Enjoy Shadowlands while it is still around, and check back in with us for more news as we look forward to Dragonflight.
Next Article
One of the reasons I love Trove is that it's a Voxel game (that I normally dislike) that sincerely does something different.
by Ragachak
The Amazing Eternals development team just launched its first Devstream, revealing new information and details on the game's direction.
by MissyS
In Visions in the Dark, releasing April 7, players will venture deep into the savage wilderness of the planet Odessen.
by MissyS