Gamer Sensei Adds hi-Rez Studios' Smite and Paladins to its Esports Coaching Platform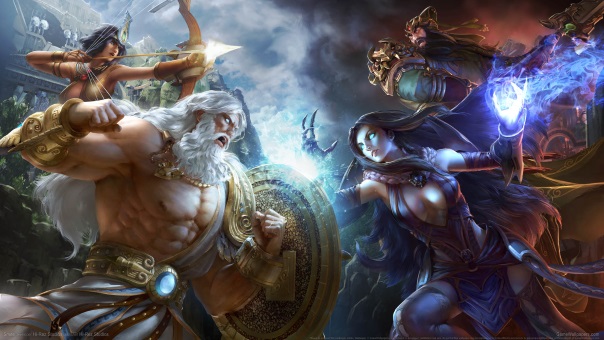 Gamer Sensei, a collection of some of the best esports coaches in the world announced today that both Smite and Paladins from Hirez Studios will be added to the games in their coaching platform. Gamer Sensei offers personalized lessons for today's most popular competitive games, matching their players with their ideal coaches, regardless of skill level.  With this new partnership, gamers can now connect directly with professional Smite and Paladins coaches to improve their gameplay. These two new games come on the heels of other recent additions to the Gamer Sensei platform, including Fortnite and PlayerUnknown's Battlegrounds.
"As we continue to expand our coaching services we couldn't be happier to work with Hi-Rez," said Jim Drewry, CEO of Gamer Sensei. "We are huge fans of both games and are excited to be able to help other fans and players improve their skills. If you are a competitive gamer and haven't yet tried our coaching platform, now there is even more of a reason to give it a shot. With our money-back satisfaction guarantee, there's nothing to lose."
Played by over 25 million people, Smite is a third-person multiplayer online battle arena (MOBA) game for PC, Mac, PlayStation 4, and Xbox One. In the game, players control a god, goddess, or over 90 other mythological icons and take part in team-based combat against others in the Battleground of the Gods. Paladins: Champions of the Realm is a fantasy team-based first-person shooter sensation, in which players wield weapons and magic as a legendary Champion of the Realm.
Bohemia Interactive is pleased to announce the release of update 1.63 for Arma 2: Operation Arrowhead.
by MissyS
Bless Online is steadily approaching its Steam Early Access launch, and the Neowiz team are showing off all five classes.
by Ragachak