Gameforge releases Animas Online, Mobile 3D Anime MMORPG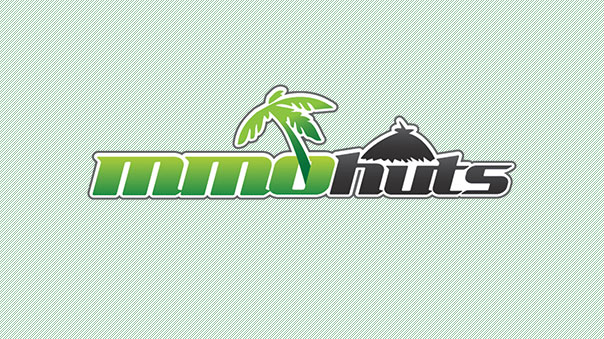 Gameforge, a leading global online game publisher, announced today the upcoming release of ANIMAS ONLINE, a full-blown mobile 3D MMO with a unique anime fantasy look and setting. The game will be available beginning tomorrow and can be downloaded for free from the App Store and Google Play. The game is localized into nine languages, among them Turkish, Russian and Polish. Gameforge is one of the Top 3 MMO publishers of Europe for the Windows PC platform and operates hits like AION, Metin2 or TERA. ANIMAS ONLINE is the first time Gameforge is applying its MMO expertise to the mobile platforms.
In Animas Online, players act as the guardians of the forests in lush and beautiful Forestia. The once pristine Ancient Forest is under attack by evil humans! The evildoers will stop at nothing to rid the world of such beauty utilizing their dangerous technology to create horrifying machines. It's up to the players to defend their homeland at all costs by teaming with the animals of Forestia. Players will stand in guard of Forestia by slipping into the roles of cat assassins, bear shamans or warrior squirrels.
Animas Online features a large, explorable full 3D world, where missions and research expeditions will lead the players to the farthest corners of Forestia. Together with friends and allies, players battle the intruders side by side or, for the more competitive natured, they enter the Arena and pit themselves against friends, strangers and monsters for gold and glory. Players in test markets rated the game with 4.3 out of 5 stars.
"Running big MMOs with millions of players is what we at Gameforge do best, as we have proven over and over. Now, we aim to bring our expertise to the competitive mobile space with our first mobile MMO, Animas Online," says Andre Potgeter, CEO of Gameforge Mobile GmbH. Potgeter added, "We're quite confident that we can hold our own in this space. So confident that Animas Online is only the first of a number of high profile mid- and hardcore mobile games coming from Gameforge."
For more info, visit https://play.google.com/store/apps/details?id=com.anbgames.ao_gf
Today, InnoGames launched the US-version of its fantasy strategy game Elvenar.
by MissyS
DeviantArt and BANDAI NAMCO Games will be partnering for an exciting new character design contest for the popular Outcast Odyssey card battle ...
by Mikedot