Gamania announces Warrior of Dragon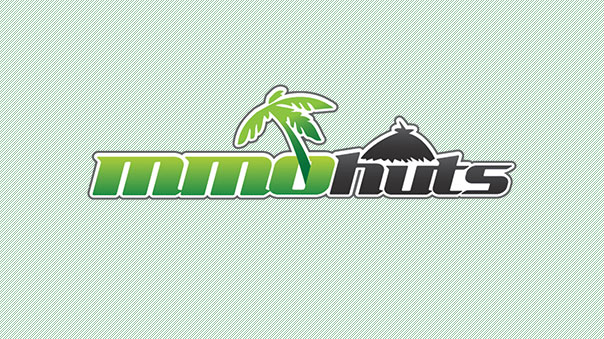 A new MMORPG has been announced by Gamania (beanfun), publisher of Lucent Heart and Hero: 108 Online – Warrior of Dragon.
Warrior of Dragon will blend Chinese mythology and Western fantasy into a PvP-focused game. The game will feature three races and six classes (including Assassin), split between two factions. An action-oriented combat system which allows weapon-swapping, tactics and evasion will support a more intense playstyle.
Assassins, for example – the first class to have its details revealed –  may use daggers (focused on single strikes, claws (focused on physical abilities and agility), and wreathed blades (focused on reducing damage). They also come with a special absorbing "Battle Aura" that uses charging techniques and finishing moves to control the battlefield.
Warrior of Dragon Gameplay Screenshot

Source:
GAMANIA ANNOUNCES NATIONAL WAR MMORPG WARRIOR OF DRAGON

Back Story and Races Revealed, Art Design and Official Facebook Fan Page Now Available

IRVINE, Calif. – June 22nd, 2011 – Warrior of Dragon is a new 3D war-oriented MMORPG being developed by Gamania of Beijing, Greater China. This PVP-oriented (player vs. player) online game, which has been in development for three years, is being made by an elite team of more than 50 talented game designers and artists. Combining ancient Chinese mythology and Western fantasy, Warrior of Dragon attracted a great deal of attention from gamers at the 2010 Tokyo Game Show, with particular interest in its striking combat system, conflict between different factions, and epic landscapes.

The art design for Warrior of Dragon was officially released today along with the backstory of the conflict between the Gods and Demons, the formation of the Nine Provinces and the birth of mankind. The three races in the game will each have their own particular strengths and unique traits. Today Gamania has released a video of one of the classes in the game – the Assassins. Gamers will discover a wealth of original content and enjoy the distinctive visual style of the in-game characters and settings. Within the game itself, players will become champions for their race and unleash devastating, dazzling attacks across endless battlefields. Players will be able to choose their own race in Warrior of Dragon, control powerful weapons, deftly use a full range of moves and attacks to defeat enemies, and fulfill key objectives in inter-faction battles.

Warrior of Dragon global website:     www.warriorofdragon.com
Warrior of Dragon Facebook fan page:          www.facebook.com/warriorofdragon
Next Article
Phantasy Star Online 2 New Genesis, the free-to-play action RPG game, has released the newest playable class, Waker
by MissyS
ChangYou announces The Crusade in Swallow's Dock instance for their free to play title Dragon Oath. Check out the instance in the Age of ...
by Guest
Publisher Shanda Games International Europe updates the free to play action MMORPG Dragon Nest Europe with the brand-new Assassin class. The A...
by Mikedot