Galaxy Online launches Oct 29th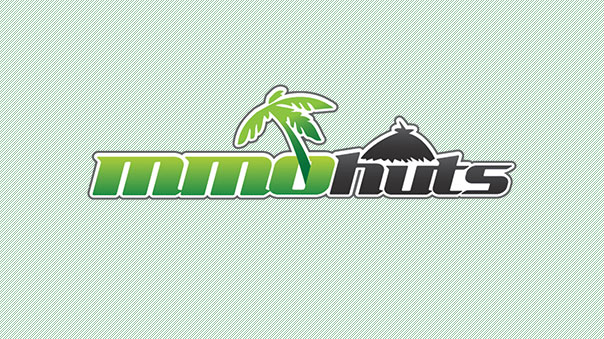 IGG is launching a new MMO tomorrow, October 29th: Galaxy Online.
Galaxy Online is a sci-fi strategy MMO, with six factions to choose from. Players will control their own fleet of spaceships and develop their planets, even offline. The game client is promised to be a light download and IGG boasts the game has simple controls and plug-in customizations.
The Original Press Release:
Galaxy Online: Open Beta to Take Flight around Halloween

As you look forward to Halloween, there's an extra reason to get excited about the season. The Open Beta for Galaxy Online is set to launch on Thursday, Oct 29th! Galaxy Online is the first strategic space war game developed by IGG. More than 200 developers spent 2 years developing Galaxy Online, and now have finally completed preparations for the Open Beta.

Since the Alpha Test began on March 3rd, the development team has modified the game many times and applied a number of patches. In that time, the team has mainly been introducing new hulls, new modules, and new systems to the game, as well as modifying the existing hulls and modules to achieve the right mixture of balance and fun. For example, they introduced the Aggressive Pirates to stimulate teamwork as players work to defend their galaxies. Overall, the team feels they have created a fun and fair gaming environment.

A new server named Pisces will launch along with the Open Beta. Players can also look forward to a series of fun and exciting events that will be held to mark the occasion and kick off Open Beta with a bang.

Some of Galaxy Online's key features include:
• An incredible number of ship design options
• A creative combat engine
• Automatic fighting
• Unpredictable combat results

If you haven't already tried it, Open Beta is the perfect chance to log in and find out what Galaxy Online is all about. If empire building and galactic conquest on a grand scale are the types of challenges you enjoy, you won't want to miss the launch of Open Beta.

About Galaxy Online
Galaxy Online is a strategic space war game which has attracted players from more than 100 countries. The game design is very flexible, allowing players a great amount of freedom in dictating where they go and what they do. Players can find new planets, study their resources and decide how and when to utilize them to their advantage. With enough resources, players can send fleets of warships into battle to expand their intergalactic empires.

Visit http://go.igg.com to learn more about Galaxy Online.
Next Article
Craft of Gods, the 3D fantasy MMORPG, officially goes free to play. The game now has a free to play server and a subscription based one with f...
by Guest
After announcing the introduction of male characters for the international version last month, three new Killer Princes have arrived.
by MissyS