Galaxy Online & 2029 Online shutting down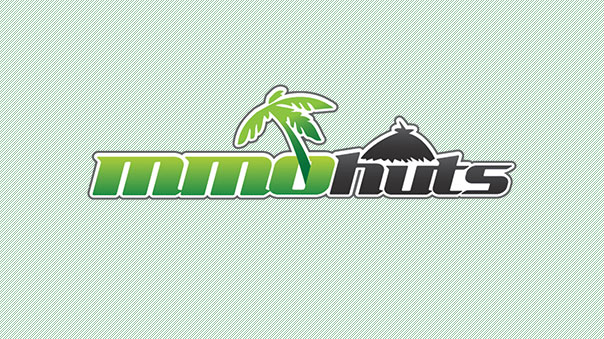 IGG has announced that it will be shutting down Galaxy Online and 2029 Online. Galaxy Online's servers will shut down fully on August 25, while 2029 Online shut down its servers last week.
The shutdowsn are due majorly to the launch and success of the newer version of the game, Galaxy Online II, available via client or browser-based versions. Players will be able to transfer their Galaxy Online Mall Points into Galaxy Online II tarting on August 25, up until September 26. Players can also claim a special newbie pack as thanks for their participation in Galaxy Online.
IGG also publishes Wonderland Online and Tales of Fantasy.
Source:
Dear Galaxy Online Player,
First of all, please allow us to show our gratitude for your continued support for Galaxy Online! Since the Closed Beta test started in February of 2009, Galaxy Online has been very popular with all manner of players for its fun features. Nevertheless, the march of progress continues, and with the success of Galaxy Online II, we will soon be closing down Galaxy Online permanently. This includes all servers and services offered for Galaxy Online.
The closing of the Galaxy Online and its servers will be done slowly, starting on July 29th EDT (GMT-4).
We hope you will continue to support us by playing Galaxy Online II, which is enjoying immense success on Facebook and in client-based form. We are especially proud of the recent debut of the browser-based version of Galaxy Online II ( http://galaxy.igg.com/index.php) which just opened on June 22nd. We invite you to come give the sequel a shot, and we think you'll be pleasantly surprised with the results.

The following details the schedule we will be using for the shutdown of Galaxy Online.
1. At 5:00am EDT (GMT-4) on August 5th, we will remove all functionality for activating Galaxy Online and purchasing Galaxy Online Mall Points.
2. At 5:00am EDT (GMT-4) on August 25th, we will close all Galaxy Online servers and the official forum permanently. At 5:00am EDT (GMT-4) on September 26th, the related mail services, Live Support and any other customer services will be closed.
3. At 5:00am EDT (GMT-4) on August 25th, we will release a new webpage specifically for transferring Galaxy Online Mall Points into Galaxy Online II. Each player will receive 100 additional Galaxy Online II Mall Points when transferring Galaxy Online Mall Points into Galaxy Online II.
4. At 5:00am EDT (GMT-4) on September 26th, we will close the page for transferring Galaxy Online Mall Points into Galaxy Online II.
Note: On the Galaxy Online Mall Points exchange page, players will also be able to sign up for Galaxy Online II and claim an exclusive Newbie Pack.

As we prepare to say goodbye to Galaxy Online, we want to say thanks to everyone who helped us pioneer one of the best space strategy games ever developed. You all made the success of this game possible and we will always appreciate it.

IGG official site: http://www.IGG.com
Galaxy Online official site: http://galaxy.igg.com
Dear 2029 players,

It has been an interesting 3 years since the official 2029 Online. We've seen so many wonderful things in that time and players have embarked on many memorable adventures. Unfortunately, 2029 needs a major overhaul to take care of the many bugs and flaws in the current design and our contract with the developers has expired. This means that we will be ending all 2029 operations, and all player data will be deleted.

Termination Schedule

| | |
| --- | --- |
| Time | Event |
| July 13th | Close FO points exchange |
| July 14th | Everything in the Item Mall is available now for 0 points |
| July 22nd | Close 2029 server |
| August 23rd | Close related 2029 customer services (Live Support, Email) |
| August 23rd | Close 2029 official website and forum |

To compensate players for the support they've given us over the past 3 years, we've prepared some special compensation as we wrap up this game.

1.      After the 2029 points exchange closes on July 13th, Everything in the Item Mall is available now for 0 points!!! Have a blast as the clock ticks down on 2029 Online!!

2.      We are recommending that after 2029 closes, players take a look at our other games and being a part of the best gaming community in the world.

If strategy games are what you like, then we suggest giving Galaxy Online 2 a try. It is a space-based strategy game that has been optimized for play on Facebook and has been quickly growing in popularity since its debut a short time ago.

As long as you are a current 2029 player with 2029 points, we will also be offering great deals on exchanging these points for GO2 points.

A.     Until 11:59pm, May 18th, 10% of all current 2029 points will be automatically transferred to GO2 points.Click the jump to transfer points now

B.     Until 11:59pm, July 12th,  Right now players can transfer the rest of their 2029 points into GO2 points at a rate of (2029) 1: 1.1 (GO2)Click the jump to transfer points now.

C.      Even more exciting is the large points bonus our VIPs will get by switching to GO2. To check out the Galaxy Online II homepage, visit here.

3.      After the 2029 server closes on July 22nd, all remaining players will have the rest of their 2029 points automatically converted to IGG points at a rate of 1: 1.5. (These IGG points cannot be transferred into Galaxy Online 2 points.) These points can then be converted into game points for any IGG games that catches your fancy ( Games on Facebook aren't included ) ! All 2029 points that have been converted will be deposited into players IGG accounts by 12:00am on July 25th.

5.      All VIP players in 2029 will continue to enjoy their IGG VIP service benefits. Visit our VIP page for more on how to become a VIP.

Thanks again to all you passionate and devoted fans of 2029 Online. We hope you find another IGG game that captures your imagination like 2029 did.

To see the full lineup of IGG games available, check out our official website here.

IGG 2029 Online Team
Next Article
The first major update for the recently launched MMORPG Kritika Global is now live with the introduction of the new competitive guild feature,
by MissyS
The 'Non-Denominational Winter Holiday Update' will be a free content update – more details to be revealed soon!
by MissyS