Freestyle Manager launches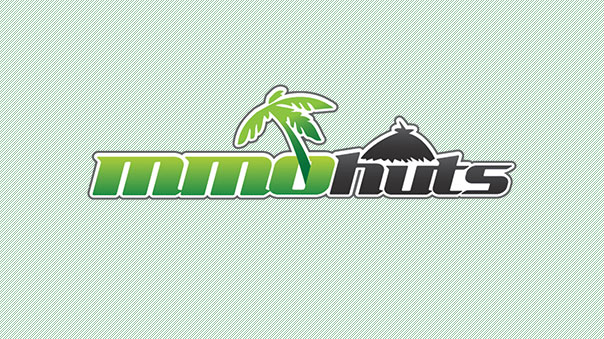 GameKiss has added a new game to its portal: Freestyle Manager, a compliment to Freestyle.
Freestyle Manager allows players to make and manage their own basketball teams in a sports simulation style play. Meanwhile, those same teams can be played by players in Freestyle, who can choose to play the game as a character on the created team. It also introduces improvements to the original Freestyle game system.
Freestyle Manager went into beta on Tuesday, October 7th.
The Original Press Release:
The Freestyle Brand Launches Test Server for its New Lineup called "Freestyle Manager"

– Innovative mix of freestyle street basketball and strategic team management

Seoul, October 7th – Online PC game portal GameKiss launched its new game, Freestyle Manager, following the success of Freestyle Street Basketball.

Freestyle Manager, a new addition to the GameKiss Freestyle brand, reinterprets the entertainment qualities of the existing Freestyle Street Basketball and adds more fun to its current basketball teams. One gamer has a team to manage in Freestyle Manager while in Freestyle Street Basketball, one gamer controls one basketball player.

Players can train their own teams and players. Advanced team management systems including the trading of players enhance the game even further. The waiting time for a team match-up has also been significantly reduced because a match can start with one player and his opponent. The game's artificial intelligence system has been improved, allowing the players to benefit from various game-play tactics and strategies.

"Freestyle Manager will contribute to the Freestyle brand, becoming a successful online sports games brand," said Roman, Senior Game Master of Freestyle Street Basketball. He adds that the game will provide a whole new kind of entertainment value to the players.

Feedback and game data collected from users at the test server will be proactively reflected on the preparation and development of the game's official service and release. The test server is available in English language, and can be accessed online and played anywhere in the world, free of charge.

GameKiss has now published four strong games: Freestyle Manager, Freestyle Street Basketball, NIDA online and Valkyrie Sky. The company plans to introduce more game titles, thereby providing more fun to the users. More details can be found at the official website, freestylemanager.gamekiss.com
Next Article
In a recent Q&A, Daybreak (formerly Sony Online Entertainment) has addressed some concerns about the future of EverQuest Next and Landmark...
by MissyS
Joymax has discovered two new Digivolutions for their exciting MMORPG, Digimon Masters Online!
by MissyS
Sony Online Entertainment (SOE) today released the sixth episode of their 'PlanetSide2 Command Center' video series, where Creative ...
by JamesBl0nde