Freestyle 2: Now Available on STEAM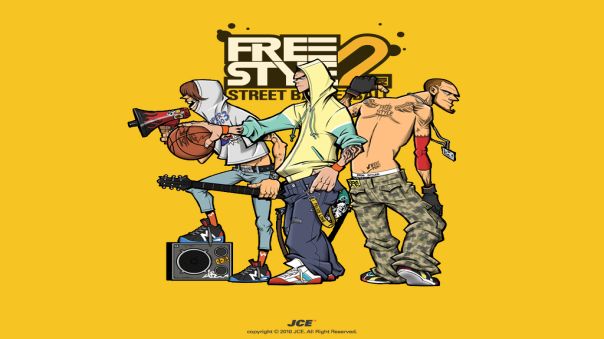 Freestyle2: Street Basketball, successor to the world's first full-featured online street basketball game, delivers all the excitement, grit, and style of urban pickup basketball. Team up with other players around the globe in 3-on-3 matches, or take on your biggest rivals one-on-one. Come strong or don't come at all!
Freestyle2 allows players to completely customize their characters and develop signature freestyle moves. Unlock authentic basketball skills and combine them in unlimited ways to develop a character that is uniquely you. Use the Tutorial and Training modes to sharpen your skills, then take on other real-world players or the AI in one-on-one or 3-on-3 pickup games. Form a crew to take on other crews and compete in tournaments for cool prizes and loads of street cred.
Steam player Fowl says, "This is one of the most competitive games in the world," and Dudi adds, "[Freestyle2 is] just where amazing happens…. And you and your team are making it happen."
Freestyle2 Key features include:
Multiple playable positions: Center, Power Forward, Small Forward, Shooting Guard, and Point Guard
Skills: Create and own a play style with over 30 moving, shooting, and passing skills
Tournament & Crew: Team up with your crewmates and win the Tournament to get a chance at winning great prizes
Customizable characters: choose from a wide range of outfits, hairstyles, shoes, and accessories that make YOUR definition of street
Tutorial & Training: Exclusive tutorials show how to execute each and every skill in the game
Daily Quests and Missions
In-game achievements
Active Environment System: AI and environments respond according to players' actions
ASA System: Allows user to track very detailed statistics of their play style
BGM: Original hip-hop sound track that gives users a genuine street basketball feel
Card System: obtain in-game cards and boost a character's attributes
Challenge Mode: Challenge AI's in Rebound, Diving Catch, Block, and Jump Shot on different levels and make it to the top of the list!
—
For more info, visit http://store.steampowered.com/app/339610/
Today, online games developer InnoGames launched the new Tribe Skills feature for its strategy game Tribal Wars 2.
by MissyS
Entropia Universe AB, the largest Massively Multiplayer Online Real Cash Economy (or MMORCE) game, announced today that MindArk has made a dec...
by Mikedot