FreeJack releases Japan map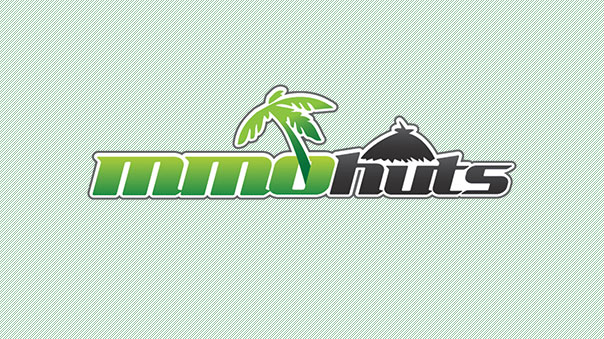 FreeJack players can enjoy a new free map, starting today, called "Go! Sakurunner!!". The map takes place in a Japanese city, and features billboards, cherry blossoms, temples, and a modern monorail all mixed together.
Also announced today by FreeJack's publisher, GamerKraft, is the delay of the official release of the game – being pushed from June until later this fall. The delay is in place to help the developers improve the game's quality and development.
FreeJack Gameplay Screenshot

Source:
PARKOUR RACER, FREEJACK, GETS NEW JAPAN MAP

Delays Full Release into Fall 2011

Toronto, CANADA—June 03, 2011— Game Bridger Entertainment, a global publisher of interactive online entertainment media and the proprietor of the GamerKraft global free-to-play gaming portal, announced today that it will delay the full release of its parkour racing game, FreeJack, into Fall 2011. It's not all bad news for FreeJack fans though, as the firm also released today a new map for the game. The new Japan-themed track, titled "Go! Sakurunner!!", is available now via a free patch update. To learn more about FreeJack, visit: http://freejack.gamerkraft.com.

FreeJack's full release, originally slated for June 2011, will be delayed into the fall. Game Bridger Entertainment expressed a high quality standard and a need for more development time as the main reasons behind the delay. "FreeJack's full release will represent a major step for the FreeJack brand and will introduce many new features to the game. In order to deliver a full version worthy of the dedicated FreeJack playerbase, Game Bridger Entertainment has decided to delay its release into fall 2011," stated Eric Wei, CEO of Game Bridger Entertainment.

Despite the delay, FreeJack introduced an all-new Japan themed map today, called "Go! Sakurunner!!". The track unfolds through a colorful Japanese city center. Flashy billboards, cherry blossom trees, a monorail, and ancient Japanese temples are just some of the sights and sounds players can expect to encounter on their run through the map. "Go Sakurunner!!" is available now as a free patch update. Download and play FreeJack for free from: http://freejack.gamerkraft.com.

FreeJack is a free-to-play parkour racing game for Windows PCs. Players race head-to-head across the urban metropolis of New Jack City in high-octane foot races, chaining together stylish flips and tricks into combos to increase their speed and cross the finish line first! Players can personalize their character with fresh outfits and running gear and even customize their own unique in-game living space with cool furniture and accessories to show off to friends! FreeJack also supports online leaderboards, a club/clan system, in-game friends lists, and more! FreeJack was voted by players the Best New Game of 2010 in the MMOsite's Annual Reader's Choice Awards. FreeJack is part of the GamerKraft free games portal. GamerKraft. Play Free.

FreeJack is free to download and play. Visit the official FreeJack homepage at: http://freejack.gamerkraft.com.

For more information about the GamerKraft free-to-play games platform please visit: www.gamerkraft.com.
Next Article
TERA: Rising announces the upcoming stream event for their Skyring Slam PvP Tournament.
by MissyS
Today, I'm going to cover SMITE Patch 4.19 in the HiRez Roundup , but I do have some thoughts on the PPL too, let's get started!
by Ragachak