Free Voice Support coming to Combat Arms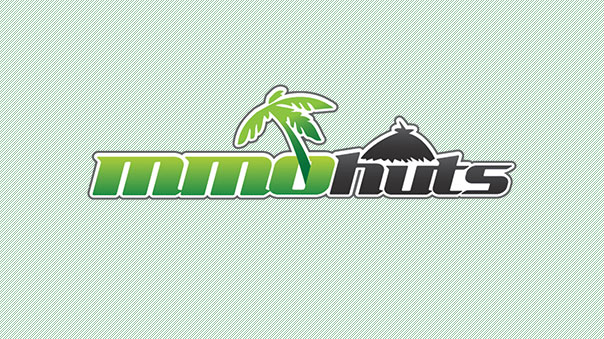 Nexon America announced Monday that they've teamed up with Vivox to offer free in-game voice support for players of Combat Arms. Voice chat will be available for all maps and game modes, with a push to talk and mute feature, as well as the ability to see what players are currently on voice chat.
The Original Press Release:
Nexon America Joins Forces With Vivox To Add Free Voice Support To Online Game Combat Arms

LOS ANGELES, CA – NOVEMBER 16, 2009 – Nexon America announced today its new partnership with Vivox to add free voice chat to the popular online game Combat Arms. This is a major addition to the popular multiplayer online first-person shooter (FPS), which has over three million registered users since launching last year.

"Our players have been asking for this feature and now they've got it," said Min Kim, vice president of marketing at Nexon America. "And with Vivox as our partner, they're getting the very best in-game voice chat service possible without paying a dime. Having voice available allows for an even more immersive combat experience."

Combat Arms' voice chat is designed to enhance the excitement of FPS gameplay as well as foster team building and community development. Players can make decisions faster, act more decisively and interact with other players freely and clearly.

"Playing Combat Arms with voice is a blast, it is the only way to keep your squad organized in this fast-paced game," said Rob Seaver, CEO at Vivox. "Nexon has produced a fun, action-packed game and the addition of voice will make it easier for new players to learn the game and give veterans an indispensible tool."

Players will be able to use Vivox services for free in all eight game modes currently available. Specific voice channels will be created depending on the game mode. Those who enter Fireteam, One Man Army and Spy Hunt modes will have one channel for all players in the match. Elimination, Elimination Pro, Capture the Flag, Quarantine Mode and Search & Destroy will have channels for each team.

Voice chat channels will be created and removed on demand. Players will be able to push-to-talk with individual volume and mute controls. Presence and activity indicators will also allow players to see which players are online and available to chat.
Next Article
MMO News from SOE, Wargaming, Merc Elite and much more
by Guest
World of Zurit: Indiegogo Campaign Launched - Battles of Biomechanical Dragons in a Dynamic Sci-Fi Setting
by Mikedot
Era of Celestials is putting the players' input first again, with this new cross-server/team battle event, Chaos Incubus.
by Ragachak