Free Realms previews November and December Updates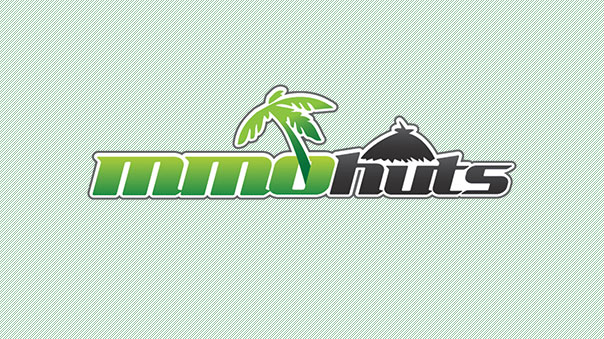 Sony Online Entertainment is planning a few huge updates for Free Realms before the end of the year, and have offered players a preview.
A new housing system is in the works for players, as are a host of new pets both realistic and fantastical (like unicorns, dragons, and dinosaurs.) Those who want to preview Members Only jobs before getting a membership will be able to do so.  Also coming is fishing, item dyes, new mini-games, a coin shop, improved combat and UI, and much more. Interested? Read the blog post below.
The Original Blog Post:
Free Realms has been live for just over six months, and the biggest focus for the Free Realms team has been listening to players. Many of the changes that have gone into the game have been in response to player requests: guilds, leveling for the kart driver and demolition derby driver, chat channels, style cards that let you change your hair and face paint, themed live events like the Super Spooktacular Halloween festivities and more. That's just the beginning, though! We've also been working on some longer-term features and some of the biggest player requests, and I'd like to take a few minutes to preview them for you. These are listed in the order of their importance to players, based on feedback we've received on the forums, from surveys, and from players chatting with our in-game referees.  Look for all of this to come to Free Realms in the coming months!

HOUSING

You asked for it, and you're getting it: housing is coming to Free Realms!

With Free Realms player housing you'll be able to pick from several house models (after taking a home tour, of course!) and decorate both the interior and your yard. There will be a lot of different furnishings available, including some fun and interactive party items like dance floors. Even better, your pets can be out in your yard and house, exploring and playing together!

MORE PET TYPES AND EASIER PET PLAY

Speaking of pets, we've had lots of great requests and suggestions for more pets, and we listened! Soon, you should be able to own exciting new pets like a Pegasus, a T-Rex, a miniature pony and yes… a dragon!

We also listened when players told us that interacting with and teaching their pets was too complicated. As a part of releasing these new pets and making pet tricks easier, we're changing the pet trainer job into a series of pet trainer trophies. Now you'll earn trophies by asking your pet to do tricks, without having to switch to the pet trainer job first. Your pet will also do the trick right away, so you don't have to perform the trick over and over to get the result you want. The final pet trainer trophy will have a great reward: an exclusive version of one of the new pet types! Don't worry—players who have already progressed through the pet trainer job will have the trophies automatically completed based on their current pet trainer level, and if you have a level 20 pet trainer, you'll log in and get your new pet right away!

SAMPLE ALL JOBS

Right now, you have to be a member to play many jobs in the game, like Wizard and Blacksmith. You asked if we could find a way to let you sample those jobs to see if you like them. In November we're set to update Free Realms with a new job structure that lets you play any job in the game to level 5 for free! Once you hit level 5, the job will be designated as Members Only. This lets free players try out every job in the game! As a thank you to our original and loyal players, each character created before November 1st will still have all of the free jobs playable for free, just like it is today. So if you've got a level 18 Ninja and you've been working on those last few levels, no worries—that character will still have Ninja available for free, all the way to level 20.  Remember though, if you delete that character, you'll lose the special access to any such free jobs!

Adventurer and Card Duelist jobs are going to continue to be free to play jobs all the way up to level twenty (20) for all characters, regardless of the date they were created.

EASIER SHOPPING AND SELLING

There are a ton of merchants all over the world of Free Realms, and it can be really hard to find just the right outfit. We're adding a Coin Shop to Free Realms, launched from the same button that opens the Marketplace. You'll be able to browse almost all of the items available for coins, and buy them just as easily as you can shop with Station Cash! We also listened to your requests and we are working on an auction house that will let you sell your items to other players. The Coin Shop is scheduled to be available by the end of this year, and the auction house is set to be live in early 2010.

ITEM DYES

Starting in December, you'll be able to choose a color for items you purchase from the Coin Shop or from the Marketplace! In early 2010, you'll also be able to make and purchase dyes to change the colors of items you own! This includes clothes, armor and even furniture for your house!

MORE ACTION IN COMBAT

A large percentage of Free Realms players are fighting monsters every day, and they requested more exciting combat. We've been working hard on a new combat system that gives you more abilities, more action, and cooler weapons! Every combat job should receive a slew of awesome new weapons, and, in the upcoming weeks, each job will get its abilities right from the weapons! Like playing a wizard with fire spells? Pick a fire wand… or choose an ice wand if that suits your style. We're giving you great new traits (passive abilities that boost your character's power), and we're also releasing lots of great new armor options. Behind the scenes, we're tweaking monsters so you can fight more of them at once, adding an additional level of difficulty, making it more fun and rewarding to group up with your friends, and even letting you play your special attacks as emotes in the main world!

STREAMLINED UI WITH MORE USER OPTIONS

There are so many different things to do in Free Realms that all the buttons and gizmos and gadgets can get confusing! We've listened to your feedback, and we're changing the User Interface (UI) in two key ways: we're streamlining central elements like the game dock at the bottom of the screen and the atlas, and we're adding more user options to let you customize your experience. Don't want to get trade and friends requests? Toggle them off! Want to open your friends list? Click the Friends icon on the game dock! These new features should be available in late December.

MORE MINIGAMES AND MORE FUN

We have a great new minigame—and one of the top player requests—coming to Free Realms. Get ready for FISHING!

You'll be able to hang out with your friends, pick your fishing rod, and catch some really funny fish in the waters of Free Realms.

We also have a new 2D minigame incoming in early 2010 that lets you make dyes for clothes and furniture.

We're even making changes that will let you level ALL of your jobs more quickly and easily just by playing the minigames. Like the daily wheel you can spin to win free prizes? Each minigame will have its own reward wheel you get to spin! You can earn potions and even clothing items right from the reward wheel without having to do quests!

HOLIDAYS AND EVENTS

We had so much fun with Halloween that we're doing it again! As soon as we finished all those spooky costumes and events, we started on the winter holiday celebration! We'll have fun outfits, new items, and even new party places where you and your friends can celebrate in style. Keep an eye on the Free Realms forums for announcements of new items, weekly parties and contests.

Whew! As you can see, the team has been hard at work on your requests. Even though this is a long list, it's really just the tip of the iceberg. We're really excited about the amount of feedback we've been getting from players, so keep it coming! It's your world, and we want to build what YOU want to do!

Laralyn McWilliams

Creative Director, Free Realms
Next Article
Aika Online - the upcoming free to play MMORPG by Gpotato will begin its open beta phase on December 18th. Learn more about Aika Online.
by Guest
A new MMORPG 'Grandia Online' is expected to launch its open beta somewhere in July 2009 and its full commercial release later in th...
by Guest