Free MMORPGs For Low-Spec PCs (2019)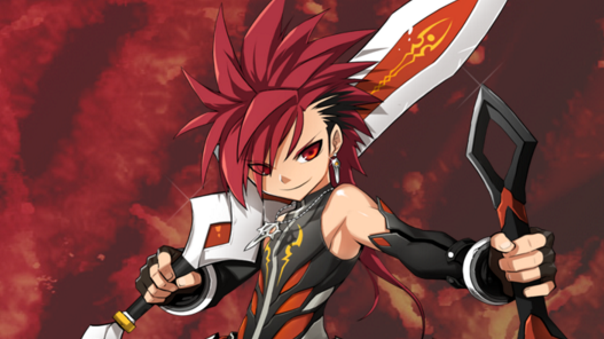 Do all MMOs absolutely have to require a 1080 and an i7/i9? Of course not – not everyone has the same PC. With that in mind, MMOs for low-spec PCs are definitely not bad. Sure, it might not be as pretty as a Final Fantasy XIV or Black Desert Online, but does that make them bad? It sure doesn't! It's a question oft-asked, and in some corners of the internet, it would be met with scorn and derision. Well not here, my friends! Now, I do want to preface this with a note – I do not actively play all of the games on this list, but I'm familiar enough to point them out to our audience. I only have so many hours in the day, and as long as Final Fantasy XIV is a thing, it will probably be my MMO of choice. But there are plenty of fun and interesting MMOs aimed at a lower-spec PC so that more people can enjoy them. I'm just going to point my hand at a few of them that are worth a peek!
Star Wars: The Old Republic (2011, PC): Star Wars: The Old Republic is a game I come back to now and again, mostly because I'm a die-hard Star Wars fan. SWTOR is going strong to this day, and one of the best features about it, in my estimation, is that it's aimed more at a solo experience. Sure it has PVP and dungeons, stuff like that, but the big draw is the story. In the SWTOR story, you are the Chosen One, the great hero for your faction, doing all of the great works and deeds to save the galaxy. Content releases at a regular rate, and it has stayed true to the Star Wars Old Republic mythos, which I appreciate. It's not a pay-to-win game, but it is useful to subscribe, for the regular real-money currency drops, increased speed/exp, and more character slots. Star Wars: The Old Republic hasn't added any new classes in recent memory, but there are plenty of races to pick from (if you're a subscriber/purchase them in the store), and each class has a pair of advanced classes to work towards. Fortunately, whether you're Republic or Imperial, the classes more or less mirror each other. The stories vary wildly though, so pick the side you want the most.
Minimum Requirements: AMD Athlon 64 X2 Dual Core 4K or Better, Intel Core 2 Duo 2.0 GHz or Better, 2GB Ram, Win XP or higher, and a Graphics card with 256 MB of onboard RAM (ATI Radeon X1800, NVidia Geforce 7800 or better).
Elsword Online (2007, PC): Not only do I enjoy Elsword, but it's also very topical right now. A huge change is coming to this side-scrolling platform/action MMO – All of the characters and their job paths are going to be reworked. Everyone. Of course, they're not all going to happen at once, but you can read the news post right here to learn more. Elsword Online is a side-scroller MMO, so you also have fun platforming on top of the huge numbers every class can drop. This one can also be played with a controller, which frankly feels better to me (but you're better off with a keyboard/mouse if I'm honest). There are presently 12 characters that are playable, each of which has plenty of Job Paths to go through as you level and tackle new content. Elsword's another game that very updates frequently, and often has leveling events/free items in-game, so it's less necessary to spend real money unless you want to. It has an incredible anime feel, the action is fast and furious, and it does also have PVP if that's your thing. I'm not as crazy about PVP in Elsword, but that's mostly because I'm very bad at it. But the game is bright, colorful, but has some pretty dark story elements to go with that. It's cute, it's easy to get into, and most of the classes do some pretty insane damage.
Minimum Requirements: Intel/AMD 2GHz Processor, Nvidia GeForce 8600 GT Graphics card or better, 12GB Hard Drive Space.
Runescape (2001, PC, Mobile Phone): Runescape is still wildly popular to this day! It frequently breaks top 25 or better on Twitch as far as I've seen, and even as recent as this month they released an incredible new content drop, with The Land Out of Time. Now on a personal level, when Runescape was really getting big, I was still playing MUDs (UOSSMUD in particular), but I have plenty of friends that do and did play Runescape. You aren't restricted to classes in Runescape, and they practically drop patch notes every week it seems, or damn near close. They keep a close eye on what their audience wants, and there is also Old-School Runescape if you want it to be as true to the initial launch as possible. Runescape is a game that has sincerely come a long way since it originally launched, and even can be played on mobile phones, and swap immediately back to PC if that's what you want to do. The only way it could be more accessible, is if it found its way onto consoles, which would be a fascinating experience, I'm sure. Runescape does not hold your hand, but virtually any PC on the planet could run it, I'm willing to bet.
Minimum Requirements: 1.5 GHz Processor, Nvidia Geforce 4/ATI Radeon 9800 or Above, 256 MB RAM.
Wakfu (2014, PC): Wakfu is easily the newest game on this list but is still fairly easy to run, plus it's an adorable game and is very easy to run. Ankama has a hit on their hands with this MMO. It's certainly offering some new/unique features, especially in their turn-based tactical combat. There aren't any mashing tons of rotations mindlessly in Wakfu, it's all about strategy and tactics – which I love, by the by. Wakfu also has 18 original classes, each with their own unique playstyles. Yeah, I know I'm using unique a lot here, but honestly, Wakfu is. It's a game I haven't put much time into, but it is one that I am going to spend time with. One of the really fascinating things about Wakfu is their ecosystem, where players can wipe out an entire species. There's a lot to see and do, and players have control over the mob's population, and I love that concept.
Minimum Requirements: Pentium IV 2.8 GHz or equivalent, Geforce 4TI or equivalent, 1GB RAM, 1500 MB Hard Drive Space.
Neverwinter Online (2013): Neverwinter is a bit of give-and-take for me. I don't really have the time to invest in Neverwinter, but it's probably the best D&D MMO on the market right now. I'm personally not vested much into DDO. Neverwinter's come a long way since its launch, like several other games on this list, recently adding one of the biggest, most terrifying dungeons in all of Dungeons & Dragons, with the Undermountain Update. The next update, Uprising will also add new race, the Gith, which are a group of awesome psionic warriors (one of my all-time favorite races, if I'm honest). Now, I enjoy the aesthetic and the gameplay of Neverwinter quite a lot. Most of the stuff that frustrated me about the game has improved over the years, but it's still a pretty nightmarish thing to gear up in the end-game. The actual leveling experience isn't so bad. That might simply come down to me not having the time to put in to gear up, but it just feels incredibly slow. But if you're looking for an online D&D experience that looks and feels fun/authentic, this is your best bet, in my estimation.
Minimum Requirements: Core 2 DUO 1.8GHz (or equivalent AMD) Processor, Nvidia 6600/Radeon X1300/Intel G965 Express, 2GB Ram, 23 GB available Hard Drive Space.
Next Article
Nexon EU launches the official Lost Saga website in preparation for a February beta test.
by DizzyPW
Originally developed by the Korean company Indy21, 9Dragons was brought to the North American and European markets by Acclaim in March of 2008
by Guest
NCSoft is proud to release a new end-game focused update for action martial arts MMORPG, Blade & Soul!
by DizzyPW