Free DLC Hits Today for Total War: WARHAMMER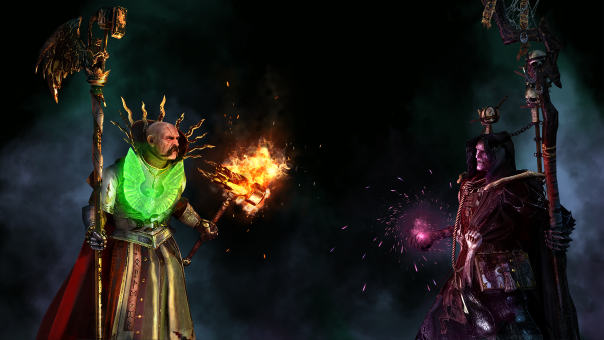 Creative Assembly releases the next stage in the Total War: WARHAMMER free content schedule drops today as Vlad von Carstien takes to the field for the Vampire Counts. A new Legendary Lord complete with his own skills, abilities and quest chain will be accompanied by five new battle maps for all current owners of the game.
The first – and arguably greatest – of the Vampire Counts is a nigh-unrivalled practitioner of the Lore of Vampires, whose thirst for the throne of the Empire rivals even that of Mannfred himself.
New paid DLC also arrives today as The Grim & The Grave adds Volkmar the Grim for the Empire, and Helman Ghorst for the Vampire Counts. Alongside this, The Grim & The Grave also adds two new lord types to the game with the Vampire Counts receiving the fearsome Strigoi Ghoul King, and the Arch Lector, mightiest of all warrior priests, joining the Empire.
This new DLC contains:
Two new Legendary Lords…
…with new quest chains, magic items and skill trees
Two new additional Lord types
Five all-new battlefield units plus variant
18 elite Regiments of Renown
Full update notes are at the link below.
Next Article
A limited-time event is coming to World of Warplanes, to let players earn two unique warplanes for their squadron.
by Ragachak
Atlas Reactor has announced that it will host another closed beta free event, from July 8 through July 17.
by MissyS