Four New Tanks Revealed in Tank Ace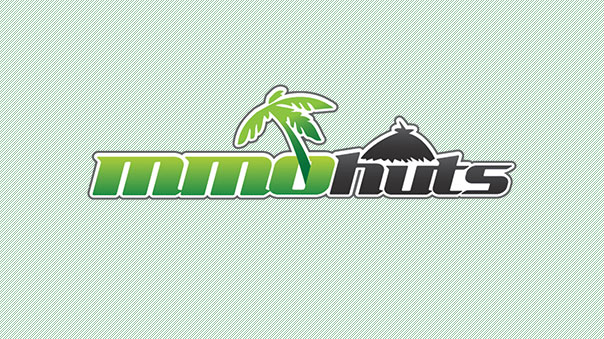 GamesCampus has revealed new information for their upcoming free to play MMO, Tank Ace. The game is set during World War 2 and allows players to command large battle tanks from the era. Many America, German, and Soviet tanks will be available. While the game does maintain historic accuracy, it will also be a fun, fast paced game that can be enjoyed by casual players.
This update introduces four new tanks: The T34/85 Mod 1994, Panzer III J/1, M24 Chaffee, and the SU-100. For a description of each of these, read the full release below.
2010 is shaping up to be a good year for tank buffs, another free to play tank game called World of Tanks is also under development. To learn more about either game, check out our preview pages.
Full Release:
Highly-Anticipated Online Third-Person Shooter Game Introduces Four All-New Historically Accurate World War II Tanks

Sunnyvale, Calif. (March 24, 2010) – San Jose-based online game publisher, Gamescampus.com (www.gamescampus.com, run by OnNet USA), announced today four all-new historically accurate WWII tanks for its upcoming free-to-play online tank warfare game, Tank Ace.  To learn more about the tanks and to see the exclusive screen shots, players can visit http://tankace.gamescampus.com

Set on the realistic battlefields of WWII, Tank Ace takes players through action-packed battles allowing them to choose from multiple historically accurate WWII tanks.  Players can customize the tanks by adding additional armor, different styles of camouflage, body art, kill marks, and clan insignias.

"Offering this broad range of realistic WWII tanks takes Tank Ace to the next level of the warfare genre," said David Chang, EVP of Marketing and Business Development  at GamesCampus. "Tank Ace gives players more historically accurate tanks and heavy artillery than any other online game, and these new tanks are really going to impress warfare enthusiasts."

About the New Tanks:

T34/85 Mod 1944 – Beginning in March 1944, this tank, which was created in the Malishev factory in Kharkov, was at the time during WWII possibly the best tank in the world because of its excellent armor, fire power, and mobility.  During WWII this tank was assessed to be the most effective and efficient and hugely impacted tank design. Additionally, it is also the tank that was produced second most in the world.

Panzer III J/1 — This vehicle has a main battle tank equipped with antitank artillery and 2-rifle machine guns and was scheduled as the "Critical Commanding Vehicle". Beginning in June 1941, Panzer III J/1 was mounted with a 50mm KwK 39 L/60 cannon, the defense was increased, and it had stronger firepower than the original 3rd issue tank.

M24 Chaffee — Developed by the U.S. Army during WWII, it was the last tank put into practice. It was first produced in March 1944, and though it was a small tank, the weapons were light and its mobility and maneuverability were excellent.  Starting from the end of 1994, it was placed in each unit, and was first inputted into the Ardennes Civil War.  Nevertheless, WWII ended before the tank was implemented into each unit and thus was not used in many battles.

SU-100 — When the SU-76 armament could not effectively destroy the German tanks Panzer III, Panzer IV, Panzer V, and Panzer VI, a new gun was developed, which was the SU-85, and the enhanced firepower model was the SU-100 assault guns.  The SU-100 assault guns used the T-34/85 tank's frame and were the last product from the derived tanks. It was produced in September 1944 and until the end of 1944, 500 tanks were produced with 1145 tanks produced by 1945.

Tank Ace is packed with engaging battles and accurate specifications like realistic recoil action and tank tactics.  This action-packed tactical-shooter features realistic World War II battlefields and vehicle stats based on actual historical facts.  Players will create their own clans and devise winning strategies as they utilize terrain features, coordinate assaults by using historically accurate tactics and more!  Just some of the other gripping features include World War II Factions including Russia, Germany and the U.S.A, easy to pick-up controls and an Area Specific Damage System.  In the game, players will lay an ambush, outflank the enemy divisions and charge across the battlefield in the mightiest war machine ever created!

For additional details on Tank Ace please visit http://tankace.gamescampus.com.
Next Article
Tired of begging MMO forum after forum for a closed beta key to get into Blizzard's unifying universe MOBA, Heroes of the Storm?
by DizzyPW
Camex Games announced today that their Tactical Monsters strategy game has now gone live on Steam.
by Ragachak
What a pair of finals those were! Oh my goodness, I don't think I've been on the edge of my seat for finals ever, and this is my fou...
by Ragachak