Forsaken World Mobile Expansion Detailed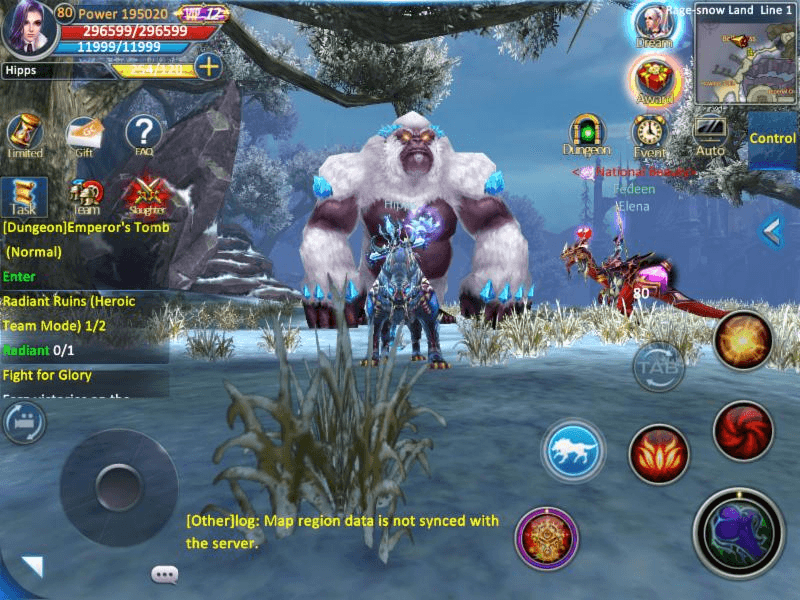 Following up on their huge announcement earlier this month, Fedeen Games have released more information regarding the hotly anticipated expansion for Forsaken World Mobile. In addition to the Epic Dungeons and 3V3 Arena previously announced, Fedeen have included a ton of new Passive, Defensive Skills and Talents with which players can increasingly customize and power up their characters.
All five character classes will be able to access the new Talents and Skills from level 80. Talents determine how a player's character will function within its class, and each Talent allows players to access a variety of Skills. By extending character development to level 80, Fedeen is ensuring plenty of options for players both veteran and new.
And where would a powerful character be without equally powerful equipment? Players with multiples of the same item can now forge them together to supercharge their gear. This new item improvement mechanic will grant players an increased amount of freedom in determining their own progression through Forsaken World Mobile.
Next Article
Escape from Tarkov has released several screenshots of a new in-game location - the Forest.
by MissyS
Nosgoth: New Crucible Map Available in V4.0 - Deceiver Evolved Skin Also Available
by Mikedot
With its Kickstarter officially underway, Hero's Song has quite the development team behind it including John Smedley, formerly of SOE.
by Outfoxed