Forsaken World announces Gaze of Larex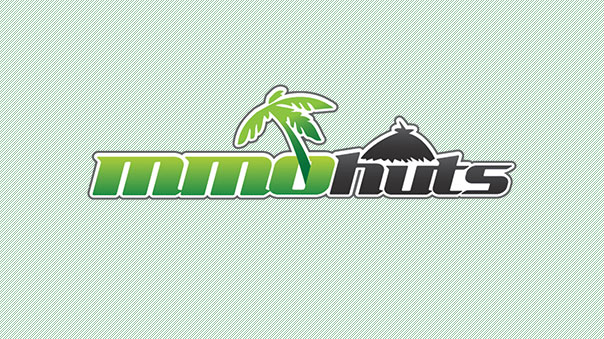 Perfect World Entertainment has announced its first expansion for Forsaken World, Gaze of Larex.
The update will raise the level cap from 60 to 70, and introduce a new series of underground dungeons that lead to Larex's lair – complete with lots of new epic items and rewards. The game will also feature new training areas outside of Freedom Harbor; new PvP arenas for 3v3 and 6v6 deathmatches with exclusive equipment, mount, and fashion rewards; plus a  new marriage ceremonies that offer titles and fashion items.
Perfect World Entertainment also publishes Jade Dynasty, Battle of the Immortals, and Heroes of Three Kingdoms.
Forsaken World Gaze of Larex Screenshots:
Source:
Perfect World Entertainment Unveils Gaze of Larex Update Coming to Forsaken World




May 19, 2011 – Foster City, Calif. – Perfect World Entertainment Inc., a wholly owned US subsidiary of Perfect World Co., Ltd. (NASDAQ: PWRD), today unveiled details of its upcoming Gaze of Larex update coming to its western fantasy MMORPG, Forsaken World. The ancient evil monster, Larex, has taken hold of the Ancient Catacombs deep within the outer dark marshlands of the Sleeping Jungle; corrupting the native population. Players can join the fight to reclaim these lands at http://fw.perfectworld.com/.

"Since launch, Forsaken World players have been busy reuniting the five races of Eyrda. With the emergence of Larex, players will be able to test their newly forged alliance against an enemy that not only threatens to take over the Sleeping Jungle, but also the entire world, "said Clifton Chu, Product Manager for Forsaken World. "Players can also look forward to new ways to gain favor with the gods as well as gain and unlock new, epic gear for their characters."




For more information on Forsaken World and the Gaze of Larex update, please visit the official website, http://fw.perfectworld.com/.




To join the Forsaken World community, go to: http://www.facebook.com/ForsakenWorld
Next Article
4:33 Creative Labs is at it again with a free-to-play squad based unit collecting mobile game, Monster Super League.
by Ojogo
Conquer Online, an MMORPG featuring fast-paced combat, simple gameplay and oriental fantasy, is ready to unveil a new eastern legend - the Ori...
by JamesBl0nde