Forge of Empires begins open beta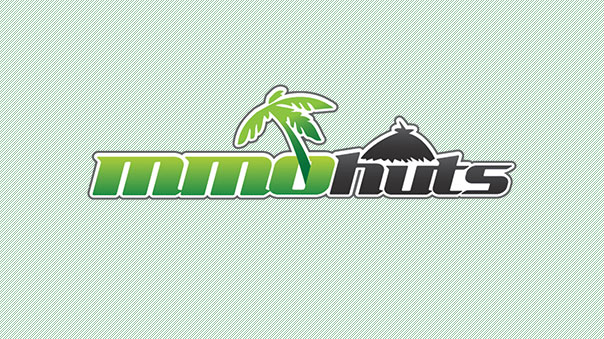 Open beta has begun for Forge of Empire's English-language version.
Other languages are soon to follow, with the German open beta set to launch on the 19th, and French, Dutch, and Polish promised "soon." So far, over 100,000 players have pre-registered for the open beta.
Forge of Empires is a browser-based strategy game with emphasis on single-player missions, exploration, and competitive PvP. The game features extensive city building, technology learning, military campaigns, haggling with other leaders, and trade routes. The game's combat system is turn- and hex-based.
Forge of Empires is published by InnoGames, which also publishes Tribal Wars and Grepolis.
 Source:
Forge of Empires Opens Doors to All in Open Beta

InnoGames receives positive feedback, more than 100,000 pre-registrations

Hamburg, April 17, 2012. InnoGames just launched the strategic browser game Forge of Empires in an open beta. The German beta will begin on April 19; other language versions, including French, Dutch and Polish will soon follow. The team's high expectations of Forge of Empires' closed beta were exceeded by the overwhelmingly positive response from preview testers and media alike. Particularly the graphical quality, as well as variety and depth of the gameplay, were received positively. 100,000 players pre-registered for the start of the open beta thus far.

Forge of Empires is a browser-based strategy game that allows players to create their own city and accompany it from the Stone Age onward throughout the centuries. Players can research new technologies, build impressive historical buildings and enlarge their sphere of influence through military campaigns and skillful dealing. On top of this, one must foster a healthy culture for citizens and establish trade and production of various resources.

Besides an ever-growing number of PvP-elements, Forge of Empires contains a long-term single player campaign which offers months of entertainment. A turn-based battle system on a hex-field and other tactical facets to the game will keep strategists challenged and a unique research tree enhances player control in the title. InnoGames provides additional information in the game's blog.

With about 75 million registered players, InnoGames is one of the world's leading developers and providers of online games. The Hamburg-based company has scored major successes with games such as Tribal Wars, The West and Grepolis.
Lethal Weapons is the latest update to hit Brawl Busters, starting today.
by MissyS
The free-to-play Star Trek: Timelines spans all fifty-one years of the Star Trek timeline, and the current story is no exception!
by Ragachak
NCSOFT® and Carbine Studios today revealed initial details on the business model for WildStar, the much anticipated sci-fi MMO, outlining the...
by MissyS