Fog Rolls In Legend: Legacy of the Dragons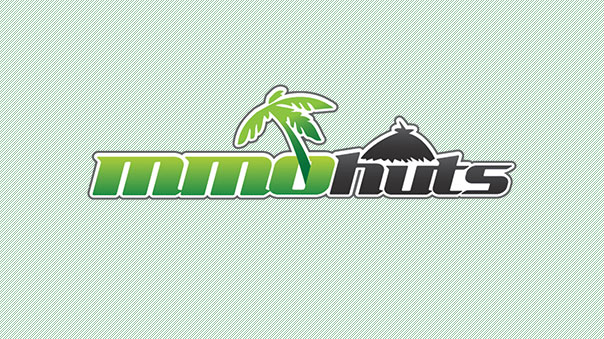 Legend: Legacy of the Dragons has released a new Fog Islands update.
The Fog Islands hide hidden secrets and strange creatures. The area features new quests, weapons, equipments, and ornaments to discover. Players will also find that Humans and Magmars can now attack with bows and arrows after completing a special quest series, and new players can challenge themselves against capturing Kirit Fortress to earn exclusive items and buffs.
The update also allows players to face off against clans of the same race to determine who has the best strategy, tactics, and strength. These new battles can use new rare resources to deploy a limited number of buffs on the battlefields – where battles may rage for months between clans.
Legend: Legacy of the Dragons is published by Mail.RU, which also publishes Juggernaut and RiotZone.
Legend: Legacy of the Dragons Gameplay Screenshot
Source:
The Battle for the Fog Islands

Mail.Ru Games releases the biggest update yet for Legend: Legacy of the Dragons

Hamburg, June 26, 2012 – Great changes come to Faeo, arena of the millennia-old war between Humans and Magmars. In the most comprehensive update yet, Mail.Ru Games expands the world of the internationally successful dark fantasy browser game, Legend: Legacy of the Dragons – which has won over 15 million players worldwide – adding lots of exciting new features and content. From new areas like the Fog Islands, to long-range weapons and clan wars – the release of this coming update will see Faeo totally transformed. Over time, new content will also be opened up through custom events.

Secrets in the fog, and silent danger from afar

Deep within the murky mists, the Fog Islands lie hidden, a place of secrets, and home to many unique creatures. They are ever ready to greet unwary visitors with a nasty surprise. As well as battling giant tortoises, slaying many-headed hydras, and discovering idyllic beaches, you must uncover the island's hidden secrets in a whole range of exciting quests. If you can win the hearts of the native factions, and prove your mettle by battling monsters and other foes, you will gain access to new weapons, equipment and ornaments. On top of this, the new update gives Humans and Magmars the ability to attack with long-range weapons: A special quest series puts a bow and arrow into your hands, and teaches you the skills needed to use them.

The Enemy of my Enemy is my Friend

Normally, warriors of the same faction fight side by side, not against each other, but there are some disputes that can only be settled on the battlefield: With the latest add-on, clans of the same race can now battle one another to show who has the strategic edge. In these battles, the clan leaders act as commanders, positioning their troops and planning the assault on the enemy forces. On top of this, you can deploy a limited number of buffs in advance in order to, for example, heal your team in a certain area. But be careful, these rare resources should be used sparingly, if you don't want the enemy to turn the tables. Long-term planning is a must, as battles between clans can rage on for up to two months. If that's too long for you, beginners can now also take on the challenge of capturing the Kirit Fortress. On capturing it, you will be rewarded with special buffs and items that you won't find anywhere else.

Survival of the Strongest

Dark fantasy fans feel right at home in Legend: Legacy of the Dragons. An ancient war, three classes, Bonebreakers, Heavyweights and Dodgers, as well as nine professions are available to choose from, allowing a personalized role-playing experience. Faeo offers a world full of dangers, lore, legends and secrets waiting to be discovered and experienced. Over 1 million words long, Legend: Legacy of the Dragons is more than just a game to be played – it's a novel to be lived. Of course, no gripping book is complete without some epic battles. Legend: Legacy of the Dragons is no exception: Up to 1000 players face off simultaneously in fully animated battles.

Will you join the battle between Humans and Magmars? Find your path at http://warofdragons.com/
Next Article
SG Interactive has announced a new event dungeon for players of Grand Chase.
by MissyS
Firstly, while this year's event goes by the same name as last year's New Bloom Festival, only the Chinese theme remains the same. It is n...
by Abubakr
MMOHut's Ragachak reviews Race the Sun, a daily regenerated racing game from Flippfly.
by MissyS