Flyff Gold Coming In July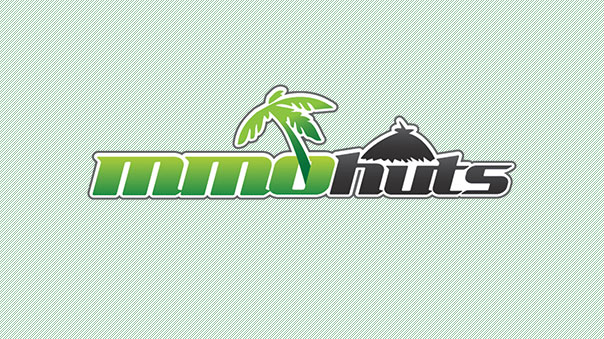 GPotato has announced that Flyff: Fly For Fun Gold will launch July 11.
The new version of Flyff will introduce and improve several game systems. A new Weapon Transformation system lets players transfer stats from one weapon to any other weapon of the same type, letting players keep the gear they love with the stats they need. The Consignment Marketplace lets players sell their loot without having to tie up their inventory or time, and players can shop from a single storefront. New Guild Siege events will challenge players in eight-way guild battles with rare loot including Golden Wings and CLoaks of Honor, and the Overwolf client will let players check on their social networks and the web without leaving the client.
Gpotato also publishes Rappelz and Aika Online.
Flyff Gameplay Screenshot

Source:
Flyff Will Go Gold on July 11

Brand New Systems Bring Sweeping Changes

Sunnyvale, Calif. June 21, 2012 – The calendars have been marked and the date is set: Flyff Gold will launch on July 11. The beloved free-to-play MMORPG which has given hundreds of thousands of players the chance to Fly for Fun will enter its new version with a slew of new features that change the look, feel, and content of the game.

Break away from the pack of players sporting similar sets of equipment and choose the weapon that you want your character to have. Flyff Gold's brand new Weapon Transformation system transfers the stats from any weapon to another weapon of the same type. Give the stats of an end-game, ultimate sword to that cool-looking sword from a level 50 dungeon, or slap them onto a wooden training sword so your enemies don't see you coming!

Find the gear you really want with the Consignment Marketplace, a new system inspired by player requests. Anyone can bring their loot and set their price in the new market, immediately freeing up their inventory and placing sales into an automated system. Shoppers can teleport to the market to find prices for the item they want in one single, central storefront with an easy search feature.

Put that new gear to the test in PvP and win great rewards in Guild Siege events! Charge into an eight-way guild battle and win exquisite items like the never-before released Golden Wings, rare Cloak of Honor, and more that will be revealed through victory. The rewards include the same top level equipment as dungeons, so anyone who prefers PvP can gear up entirely through Guild Siege events.

Brag about those achievements on social networks, instant messages, or the Flyff forums without ever leaving the game thanks to the addition of the Overwolf client. This small, optional overlay with custom tabs lets players access the web, record videos, play music, and much more!

The Road to Flyff Gold continues with on-going Log-In and Level-Up events to help players get ready for July 11. Prepare for launch and preview the new features at the official website for Flyff Gold!
Next Article
Age of Wulin released a new feature of Chapter 5: Heaven's Ascent today.
by MissyS
Blast Zone! Is an action packed bombing game from Kabam.
by Ojogo
Today, InnoGames launched the closed beta of its online fantasy game Elvenar. The strategic city builder will start with a moderate number of ...
by Mikedot