Florensia Season 2 Major Update Coming Soon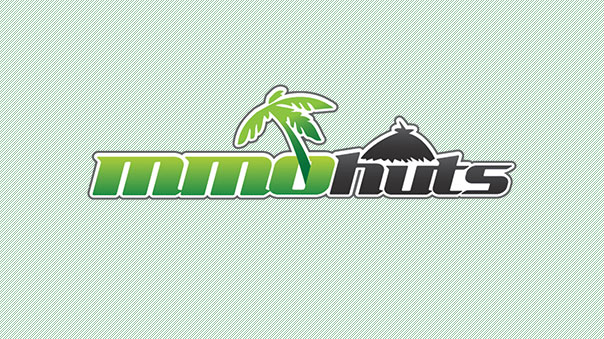 Florensia season 2 changes have been announced. Season 2 will introduce a boat load of new content to this already exciting and in depth MMORPG. A few of the major new changes are:
Harbor Occupation War – Large scale PvP battles with up to 48 people.
Droes Dungeon – A new dungeon located on Chester Island that is available for players above level 60. Certainly one of the toughest dungeons in the game and one of the most rewarding.
Pet System – A brand new pet system where players will be able to raise and care for their very own pet. Pets are useful for picking up loot and even assisting in battle. With hundreds of different kinds of pets and a cross breeding system, expect this feature to be quite in-depth.
Aside from these major changes, smaller updates include new items, numerous bug fixes, new quests and additional class balancing. There is no fixed date for the season 2 update, but expect it to be live on all Florensia servers sometime towards the end of September.
Official Press Release:
Burda:ic, a leading publisher of online games worldwide, today announced Florensia Season 2, several months of brand new updates and grand new adventures for maritime fantasy MMORPG Florensia. Massive battles, fiercely loyal pets, and the never-before-seen Droes Dungeon are all on the way, so sign up today and get your sea legs before the fun starts!

Season 2 kicks off in late September with the addition of the long-awaited Harbor Occupation Wars, Guild versus Guild PvP that will forever change the islands of Florensia. Every guild, no matter how big or how small, will be able to challenge their competitors to 48-player battles for the sake of glory, honor, and property ownership. Gain a high enough rank and you'll earn the right to control a harbor in one of the capitol cities. Tax the citizens as much as you dare, but watch your back! It probably won't be long before another guild decides they should be the ones in charge.

Of course, adventurers without guilds also have plenty to look forward to in the coming months. The new Pet System will ensure that they will always have a companion in their travels. Pets are loyal creatures that can loot enemies and help out in tough battles. Additionally, the dark Chester Island grotto known as Droes Dungeon will soon be opening its doors to all players above level 60. A dangerous area filled with powerful foes and incredible magic, Droes Dungeon will surely test the skills of even the most seasoned warriors.

To see a video of the Harbor Occupation Wars in action, head to http://en.florensia-online.com/pages/community-media-videos

For more information about Florensia Season 2, visit http://www.florensia-online.com/
Next Article
Undead Labs has announced that its monster-battling online game for PC and mobile, Moonrise, will not see a commercial release.
by MissyS
Webzen, a global developer and publisher of free-to-play games, announced today that the Triple-A Fantasy MMORPG ELOA.
by MissyS