Florensia Easter & Hanami events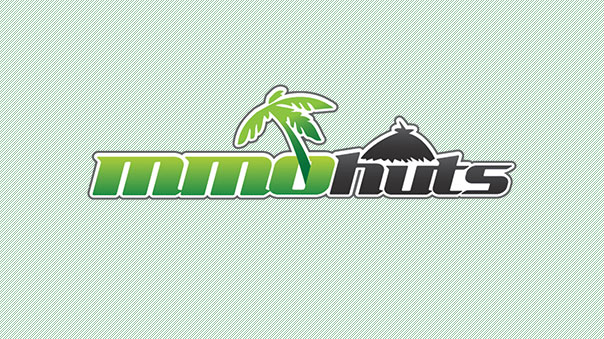 The Easter & Hanami events have been detailed for Florensia, the maritime MMO from burda:ic.
The event will run until April 6th. Players may collect colored eggs and cherry blossoms from Lovely Dodos to exchange for prizes, including the Cherry Blossom Coronet, Rabbit Ears, Fox Hats, and Mini-Dodos.
In addition to prizes and the lovely scenery of cherry blossoms, party experience will be boosted by 50% during the event.
The Original Press Release:
Burda:ic Announces the Start of the Easter & Hanami Event for Florensia

Springtime Means Easter Eggs and Cherry Blossoms for the Maritime Fantasy MMORPG!

MUNICH – March 31, 2010

Burda:ic, a leading publisher of online games worldwide, today announced the start of the Easter & Hanami Event for maritime MMORPG Florensia. From now until April 6, players can celebrate these springtime traditions by collecting both colored Eggs and Cherry Blossoms and exchanging them for in-game prizes. Whether players decide to don some fluffy Rabbit Ears, a Cherry Blossom Coronet, or a fuzzy Fox Hat, there are plenty of prizes to ensure that everyone can enjoy the warmer weather in style!

Easter is almost here, and the Lovely Dodos have returned to the forests and fields of Florensia. Players can hunt these rare birds for colored Eggs and Cherry Blossoms, both of which are key ingredients in the two exclusive recipes that have popped up in the town shops. Collect enough and you'll be able to trade them in for a Cherry Blossom Coronet or an Easter Egg random box that contains festive items like Rabbit Ears, Fox Hats, and Mini-Dodos.

The beautiful cherry trees of Weedridge are also in bloom, providing the perfect opportunity to experience the Japanese tradition of cherry blossom viewing known as Hanami. Players should definitely take a trip to walk in the shade of the cherry trees and get a few picturesque screenshots before heading out to hunt down Lovely Dodos.

Those who want to look the part but don't have time to hunt can grab Cherry Blossom Coronets, traditional Japanese dresses, Bunny Ears, and more from the Item Shop, as well as limited, class-specific Random Boxes and rare Hephaestus Treasure Boxes. Players will also earn an additional 50% Party EXP during the Easter & Hanami Event, so don't miss this chance to join up with your friends and get bonus experience as you search for Blossoms and Eggs!

For more information about the event and about Florensia in general, visit http://www.florensia-online.com/.
Next Article
Fedeen Games have released more information regarding the hotly anticipated expansion for Forsaken World Mobile.
by MissyS
WEBZEN, a global developer and publisher of free-to-play games, has announced free-to-play MMORPG SEVENCORE is available now on its global gam...
by Mikedot