First Hero Adds Aladdin and Crazy Horse in New Update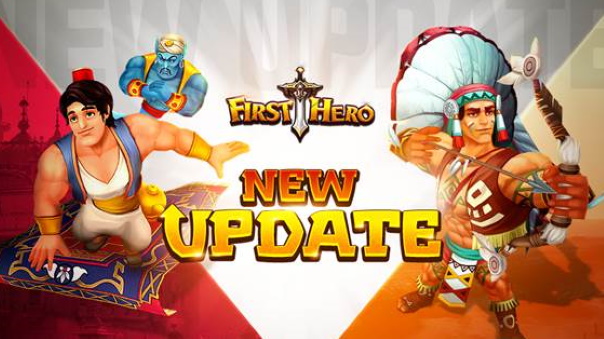 Webzen's mobile strategy game, First Hero has a pair of new heroes coming to the iOS and Android editions of the game. First Hero was already filled with some of history's greatest legends and heroes, from George Washington to Genghis Khan. Now players can unlock both Aladdin and Crazy Horse. Aladdin is the well-known street urchin-turned sultan of Agrabah and Crazy Horse is the legendary Native American, a Lakota war leader of the Oglala band in the 19th century.
Aladdin has a variety of skills in accordance to his remaining HP, and Crazy Horse has access to the ability to disable enemy tactics, runes, and the enemy hero skills for a certain amount of time, depending on the number of enemy units. This new update also features numerous gameplay enhancements including various interface improvements, balance tweaks, auto-play features, new package sales, and the usual unspecified bug fixes.
Super Evil Megacorp announced today on its blog the details of the North American and European Autumn Season Finals.
by MissyS
NCSoft announced that Blade & Soul Unchained, the second content update for the MMO, is scheduled to launch on March 2 in NA/EU.
by MissyS