First anniversary bash begins in Battlestar Galactica Online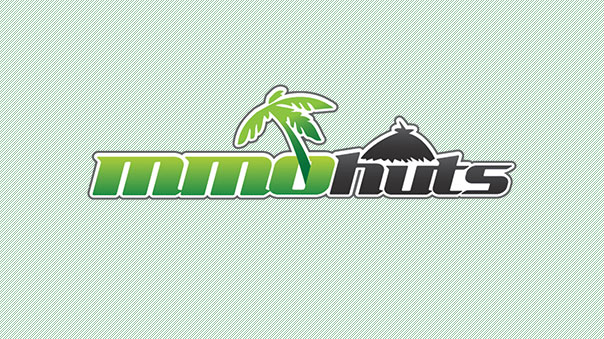 Battlestar Galactica Online and publisher Bigpoint are celebrating the game's first year anniversary. Since its launch one year ago, Battlestar Galactica Online has almost reached 10 million registered players. The game has also received the Best Browser Game Award at the European Game Awards, and the Unity Developers Award for Community Choice.
From April 30 to May 6, players will be rewarded with in game gifts and bonuses daily to celebrate the milestone. The game will also temporarily raise its Daily Merit Cap and offer special sales on in-game items.
Bigpoint also publishes The Mummy Online and Drakensang Online.
Battlestar Galactica Online Gameplay Screenshot
Source:
Battlestar Galactica Online Approaches Ten Million Players; Humans and Cylons Celebrate One-Year Anniversary of Epic Space Combat

Bigpoint Thanking Players with In-Game Rewards and Bonuses during Week-Long Birthday Bash

San Francisco – April 30, 2012 – Bigpoint (www.bigpoint.com) – a worldwide leader in online games – today announced that Battlestar Galactica Online (http://battlestar-galactica.bigpoint.com/) has nearly achieved ten million registered players worldwide since the game's launch one year ago. Based on the internationally popular Syfy television series produced by Universal Cable Productions, Battlestar Galactica Online (BSGO) is a free-to-play, browser-based space combat MMO that combines high-quality graphics with intense gameplay. To celebrate its birthday, Bigpoint is hosting a week-long party for all players. Running April 30 through May 6, Humans and Cylons who log-in will receive in-game gifts and bonuses. Battlestar Galactica Online is licensed through Universal Partnerships & Licensing on behalf of NBCUniversal Television Consumer Products Group.

"We are thrilled with the tremendous growth of BSGO and how the game has performed over the past year," said Heiko Hubertz, Founder and CEO, Bigpoint. "BSGO is a breakthrough title that has empowered us to change perceptions of the kind of gaming experience that can be delivered through a web browser. We're excited to move forward with this momentum, celebrate our achievements, and reward all of our players in the community who helped us get to this point."

Since its launch, BSGO has benefitted from numerous content updates, including the introduction of new classes of ships (Escort, Line, Carrier), the ability to pilot Battlestar and Basestar capital ships, the integration of the Triad and Prophecy meta-game, custom ship paints, and an eight-foot tall Cylon giveaway contest. Within the past year, the game has enlisted close to 10 million registered players, and has received industry accolades such as the Unity Developers Award for Community Choice, and Best Browser Game at the European Games Awards.

Beginning April 30, Bigpoint will reward players with free items and bonuses. All players who log-in to Battlestar Galactica Online every day for the week will be able to collect their prizes. In addition, the Daily Merit Cap will be increased, and special offers will be made available for players to purchase in-game items.

Leveraging Bigpoint's vast international distribution network of over 1,000 media partners, localization in 25+ languages, and team of worldwide community managers, Battlestar Galactica Online continues to attract over 25,000 new pilots every day. The 2012 development schedule calls for many new content releases, as well as more events, tournaments, and fast-paced space combat.

For more information and updates about Battlestar Galactica Online, visit the game's news page, Facebook fan page, and community forums.
Next Article
R.O.H.A.N.: Blood Feud announces that they have a new expansion, known as "Behold the Abyss".
by Ragachak
Indie studio MuHa Games is happy to announce the release of the second huge expansion for their successful strategic survival game Thea.
by MissyS
Nexon Europe has announced that the Closed Beta access for its latest free-to-play, browser-based MMORPG, Arcane Chronicles, will begin on 16t...
by Mikedot