Firefall Enters Stage One of Open Beta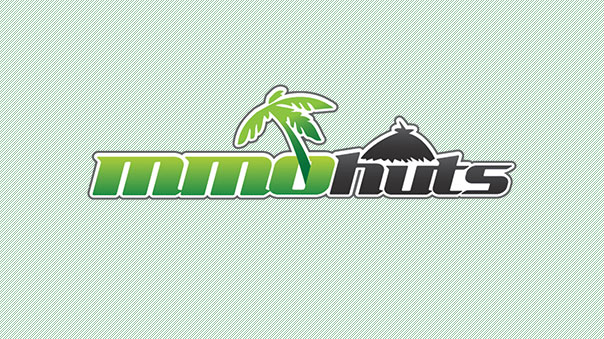 Red 5 Studios™ is proud to announce that its highly anticipated free-to-play open world shooter, Firefall, has entered the first stage of Open Beta testing. The Red 5 tribe welcomes new players who've been awaiting their chance to experience Firefall's unique skill-based vertical combat and sci-fi universe, and encourages everyone to join its friendly community of testers to help provide ongoing feedback and truly make Firefall their game.
To celebrate Firefall's Open Beta launch, the studio's in-house video team, Stage 5 TV, created a new Live-Action trailer. In it, the studio explores the rich story that frames Firefall's world and offers a first-time look at the leader of the Chosen invasion.
"We'd like to thank our great community for all of their support through Closed Beta. Having just surpassed 1 million registered users, we're extremely excited to move into the first stage of Open Beta testing and finally unlock Firefall for everyone," said James Macauley, Vice President of Development, Red 5 Studios. "Our studio motto is Change Everything, Create Fun, and with our iterative development process based heavily on community feedback we believe that we've brought an innovative new gaming experience to the MMO space. We'll be growing that experience over the months ahead with new features and content delivered frequently into testers' hands."
Through its Open Beta launch, Red 5 Studios will be hosting a two day live-streaming event, Firefall Fest 2013, on Twitch TV. Running July 9th and 10th, the event will feature special guests such as SeaNanners and Day[9] exploring Firefall with the Red 5 dev team, chatting with fans in-game and giving away plenty of prizes.
Red 5 Studios also announced that new Starter Packs are now available, offering players exclusive items, progression boosts and immediate access to advanced Battleframes.
InnoGames stays true to their name today with a dual release from its online role-playing game The West and its classic strategy game Tribal W...
by MissyS
Knight's Fable, one of the free to play RPG games, released a new pair of wings in-game last week. They are called the wings of love. With a...
by Mikedot
Sandbox Interactive has started the all-important final beta for their sandbox MMORPG Albion Online.
by MissyS