Firefall Announces Open Beta Date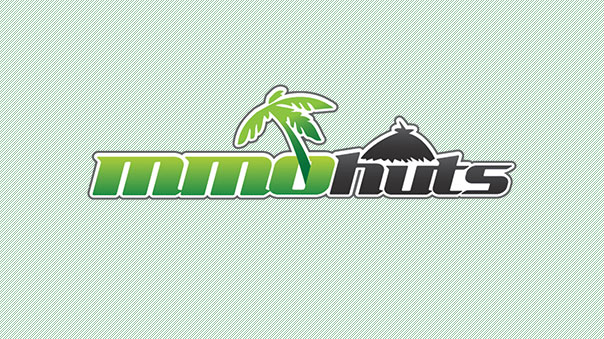 Red 5 Studios™ today announced that its free-to-play open world shooter, Firefall, will enter Open Beta on July 9, 2013, allowing millions of eager gamers to join the Chosen warfront and experience Firefall's skill-based vertical combat. Red 5 also laid out Firefall's final stage of Closed Beta testing and released an Open Beta FAQ to inform new players about its beta process.
"We're incredibly excited to be nearing what we consider to be the most important stage of Firefall's development – Open Beta," said James Macauley, Vice President of Development, Red 5 Studios. "For us, Open Beta isn't a traditional 'marketing beta', but rather an opportunity to include many more players in our community-driven development process. We're looking forward to welcoming these new players into the community and continuing to build an amazing game together."
Fitting Red 5's iterative beta process, new updates will continue to roll out leading up to Open Beta with major milestones planned for May and July. Players can look forward to a final stage of Closed Beta testing which will flesh out Firefall's dynamic open world and deepen existing systems. Upcoming content includes:
City Power Levels: Players will receive new bonuses and rewards in the open world by increasing the power level of major cities through local missions and encounters.
Melding Exploration: By raising city power levels and unlocking special dropships, players will finally be able to enter and explore pockets of the deadly Melding energy storm surrounding New Eden.
Chosen Instances: Fortifying the open world allows players to take the fight to the Chosen, driving back the hostile alien race in epic new battle instances.
Crafting and Progression: Players will continue to see major additions to crafting and Battleframe progression (including the new UI).
Players can keep up-to-date on Firefall's latest progress or sign-up for beta access at the new multilingual website, which just launched. Fans who want immediate beta access and exclusive rewards can still purchase Founders Packs for a limited time.
Next Article
Get ready, Hypers, because competitive play is finally here for Hyper Universe! Ranked Season 1 starts today!
by Ragachak
I would like to start by saying that I like the idea for Epigenesis. I was never a big Halo fan, but it really felt like Griffball, suspended ...
by DizzyPW
BANDAI NAMCO Games America Inc. today announces an entirely new franchise, Rise of Incarnates. Forged by the creators of Tekken and Soul Calib...
by Mikedot