Final Fantasy XIV Patch 3.2 Now Live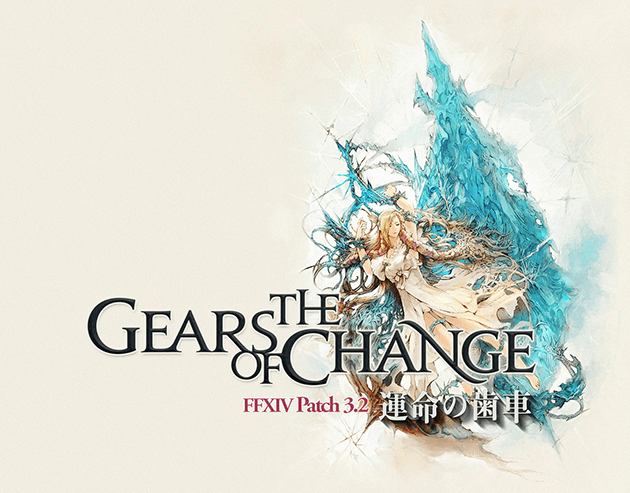 Final Fantasy XIV Patch 3.2, titled "The Gears of Change," is the latest update for the game, adding new content in the form of new story quests, dungeons, primal battles, and much more.
The update also introduces options for new players to quickly acquaint themselves with online game play. At the Hall of the Novice, players can embark on specialized tutorial quests that ultimately help them to understand the techniques of playing in online groups. The hall also houses several NPCs that are designed to introduce new online gamers to MMO terms. The new mentor system also provides a more tailored approach to assist newcomers by pairing them with experienced players in dungeons and trials to foster a learning environment.
More exciting content to be implemented in Patch 3.2 includes:
Main Scenario Quests: The climax of the Dragonsong War draws closer, and adventurers find themselves in the midst of a storm of change.
Two high-level dungeons:  Level 60 players can challenge the Antitower, a place of mystery abandoned by the Sharlayans now overrun by magical guardians, and the Lost City of Amdapor (Hard), where evil continues to lurk following the defeat of Diabolos.
Containment Bay S1T7:  This new primal battle pits adventurers against Sephirot, the Fiend, the first of the Warring Triad who has been awoken from his vengeful dreams.
Alexander: Midas: The Illuminati are once again gearing up for war in an attempt to conquer the realm. Return to the iron fortress with your allies to take part in the brand-new raid.
Further Hildibrand Adventures: New side story quests lead the player to join Nashu at the Holy See of Ishgard on her search for the brave inspector
Beast Tribe Quests: Learn more about the trials and tribulations of the Nonmind, exiles from the Gnath colony, who aim to separate themselves from the Onemind.
Stone, Sky, Sea: A new training ground to test players' might against an assortment of striking dummies tailored to the strength of legendary foes
The Feast: A new PvP arena to be implemented two weeks after patch 3.2, where the goal is to obtain opponent medals. Individual rating and ranks will be assigned to players and the highest-ranked participants will be awarded a special prize
New crafting recipes, hairstyles and more
Further details on Patch 3.2, The Gears of Change, can be found on the promotional website.
Next Article
Portal Knights has released an update on Steam today that brings a new island event and a host of new content to the imaginative 3D sandbox wo
by MissyS
Jagex Games Studio, custodians of the long-running fantasy MMORPG, RuneScape, is pleased to announce that £50,000 was raised during the recen...
by Mikedot
For a free game coming from Aeria Mobile (now known as PlayNext), X-Men: Battle of the Atom is a robust and well-made game, sans the really ug...
by DizzyPW