Final Fantasy Online Experience is 'Reborn' Today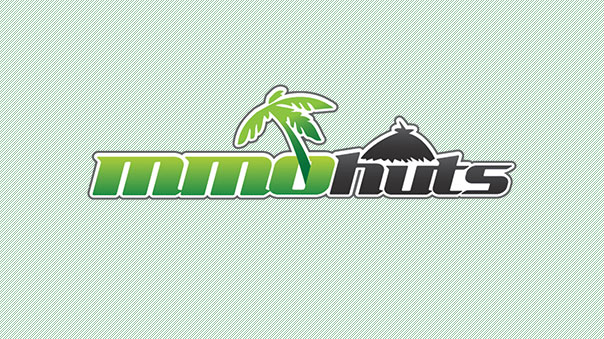 Square Enix Inc., the publisher of SQUARE ENIX interactive entertainment products in the Americas, today announced that FINAL FANTASY XIV: A Realm Reborn is now available in North America. Now, players on Windows PC and the PlayStation 3 computer entertainment system can adventure together in the first FINAL FANTASY title that introduces hallmarks from the entire franchise.
The highly anticipated online role playing game takes place five years after the realm of Eorzea was ravaged by the unleashing of Bahamut, the most powerful of the god-like Primals. As players explore the world and learn more details in the epic storyline, they can hone their skills with the Armoury System. This unique gameplay feature allows characters to change their role, abilities, and skills on-the-fly, without having the need to create multiple characters.
"We are extremely proud of all the work and effort spent creating FINAL FANTASY XIV: A Realm Reborn, and I hope that both new and old players enjoy this FINAL FANTASY experience," said Naoki Yoshida, producer and director of FINAL FANTASY XIV: A Realm Reborn. "We look forward to supporting this title for many years to come, always listening to the community and delivering rich content updates and new stories that our fans deserve."
Key Features
– All the hallmarks of the FINAL FANTASY franchise, including genre-leading graphics and real-time cut scenes, beautiful music, and an immersive story experience
– Band together with your friends to create guild-like "Free Companies" to take on the game's story-driven adventures
– High level detail and quality of graphics on both the PlayStation®3 system and Windows PC through the new graphics engine
– Flexible class system that allows players to change to any of the 19 different classes on the fly by simply changing their equipped weapon or tool. Players can also unlock 9 different jobs as they advance in level.
– New takes on classic FINAL FANTASY elements like the "Materia" and "Limit Break" systems that originally appeared in FINAL FANTASY VII
– Varied options available for leveling and growing the player's character − including class quests, main story quests, quick-action "Guildleves and Guildhests" that act as events players can tackle alone or with friends, and exciting "Instanced Dungeons" to raid in search of vast treasures
– Full Active Time Events (FATEs) − unique events that allow for dynamic open world battles and adventures with other players
– Personal companion chocobos for players to ride and fight alongside in battle
Next Article
Super League Gaming and Tencent Games announced a partnership today to bring PUBG Mobile content to the United States.
by Ragachak
GTArcade is happy to announce that closed beta testing for League of Angels II is set to start on March 24th.
by MissyS
As the nights grow longer, and the holiday season comes closer, Jagex is getting ready for the season the right way.
by Ragachak