Final Fantasy Airborne Brigade Coming to North America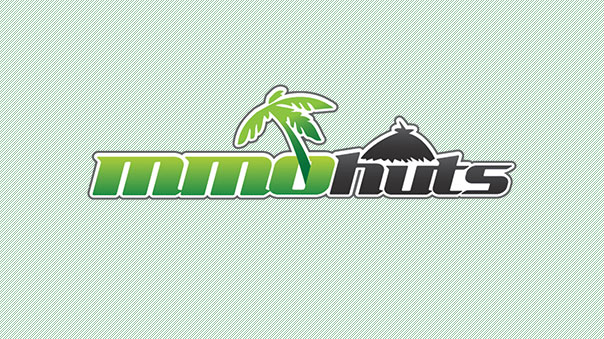 DeNA and Square Enix have announced that after its success in Japan, Final Fantasy Airborne Brigade will be coming to mobile phone users in North America – the first Final Fantasy free-to-play social game to be released in English.
Final Fantasy Airborne Brigade is easy to play, encouraging players to cooperate and adventure through a world inspired by the Final Fantasy series. Each player rides an airship, and forms groups called airborne brigades in order to fight powerful bosses. Each player gains experience, and levels up by adventuring through quest regions. They will encounter foes and obtain abilities and items straight from the Final Fantasy series.
"We're very proud to offer Final Fantasy fans based in North America our own take on the themes and ideals of the series with the upcoming launch of the mobile game Final Fantasy Airborne Brigade," said Kenji Kobayashi, executive games director at DeNA. "In celebration of the franchise's 25th anniversary this year, we strived to create a unique gameplay experience where players can elevate each other through fun, cooperative play."
Final Fantasy Airborne Brigade will be available soon as a free download on Android and iOS devices. Players can pre-register for the game and be alerted via email as soon as the game is available for free download. Pre-registered players can obtain a free three-month exclusive in-game card featuring Cloud.
Want more? We have an exclusive code just for you! When pre-registering, enter the code "FFABRPG" and get an exclusive three-month Lightning Summoning Stone! This will give you not only Cloud but also Lightning to help you in boss battles when the game goes live!
Next Article
Great news for fans of HiRez/SMITE Tactics: Hand of the Gods, who don't want to use their loader/prefer Steam!
by Ragachak
NetDragon is proud to announce that on November 14, 2012 at 5:00pm PST closed beta for Absolute Force Online (AFO) will begin. Players will be...
by JamesBl0nde