Fiesta Online Estate System Released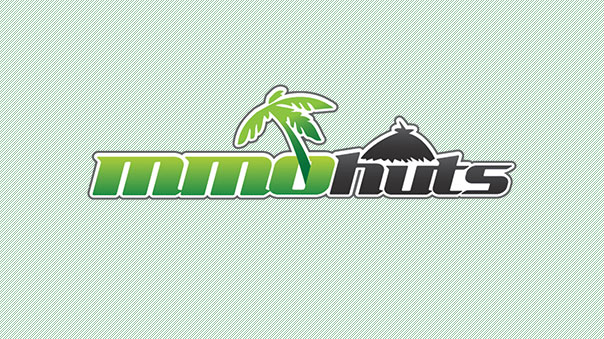 Outspark's flagship MMORPG, Fiesta Online, is implementing a new Estate System! Housing is an often overlooked feature in free MMORPGs so its great to see Outspark finally adding it. Estates will be instanced areas for each player, and can accomodate up to 14 of your friends inside at a time. To get a house, players must reach level 10 and complete the 'Is this Estate enough for you" quest given by Grandpa Robin in Roumen. Once complete, player will receive an 'Estate Skill' which, when activated' teleports users to their home.
Players can decorate their homes with furniture, but remember that furniture will require periodic repairs! Besides standard pieces of furniture, players will be able to customize their homes with potted plants, decorative suits of armor, and so on.  Outspark promises to add additional features to the Estate system in future patches such as playable mini-games. Fiesta Online is Outspark's first and still most popular free game, it offers cute, 3D graphics and a large fantasy world to explore.
Full Release:

Welcome to your new home in Fiesta! Now you and up to 14 of your friends have a place to hang out when you need a break from adventuring in Isya. In addition to being a great place to relax, in the future, your Estate will give you the option to warp to various places in the world along with the option to buy cool games such as the Dice Game through the Fiesta Store. Content will be available after maintenance on Tuesday, February 9th.

Please note that new content and features will be continually added to this system in the future, including mini-games and other useful items. This patch will currently make the Estate itself and some starter furniture available.

Accessing Your Estate

In order to access your Estate, you must first acquire the Estate skill. You can do this by Completing the "Is this Estate enough for you" quest given by Grandpa Robin in Roumen.

You must be at least level 10 to accept the quest. Once you've learned the skill, click the Mini House icon (shortcut "H" key) and select [Enter Estate].

The Estate Menu

The Estate Menu will appear before you enter your estate. It contains settings for your Estate including password (for security) and the maximum number of visitors. Make your selections and click OK to enter your Estate!

Once inside your Estate, the Estate Menu will reappear with a few more options. Here you can alter Estate settings, view the Guest Book and more. Access the Estate Menu anytime by clicking on the translucent house icon under the map.

Furniture and Decorations

A new place is nothing without new furniture! Decorate your Estate with items like the Suit of Armor and Potted Plant, or collect entire furniture sets like the Cloud Design. If you are ready to buy furniture, pay a visit to Furniture Shop Owner Forest Tim in Uruga and start shopping!

How to use furniture

– When you have bought furniture, return to your Estate to start decorating.

– Start by opening your inventory and right clicking on the object you wish to use.

– Open the Estate Menu and click on the Decoration Item tab, right click on the object, and select Arrange Item from the menu.

– Use the mouse to place the object and hold CTRL to rotate the object.

– Left click to place the object

– If you make a mistake and wish to move the object, right click on the object and select arrange.

Many objects you can place in your home have unique interactions, so don't be afraid to explore the "Furniture Action" option in the right click menu.

The Estate also has a magical doorway called the Gate which can only be accessed with Warp Scrolls. Warp Scrolls act much like Warp Gates but with a few differences:

– The Gate can only be summoned by the home owner if the home owner has a Warp scroll in their inventory.

– The Warp Scroll and Gate have a much shorter availability time than the Warp Gate.

– Warp Scrolls can be purchased from Nina in Elderine

Tips when arranging furniture

– If an object is OK to place in a spot, the object will be shaded in green.

– If an object is not OK to be placed in a spot, it will be shaded in red.

– Objects cannot be stacked or placed on top of one-another.

– Any wall object (doors, paintings) can only be placed on walls.

Repairs

Over time, furniture will start to fall apart. If it becomes too damaged, you may not even be able to move it! Furniture Repair kits will be available both in-game and in the Fiesta Store in various sizes (as of release, these kits will not be available yet, as they will not needed right away). To repair an item, open your inventory and select Furniture Repair. Select OK, and select the object you wish to repair (the object will now be shaded yellow). Click the object and then click Start Repairing. In a few moments the object will be like new again!
Next Article
Humanity embraces its next evolutionary phase while an existential war is waged on an unprecedented scale across the galaxy: at this year'...
by Mikedot
Developed in Taiwan by Auer Media & Entertainment, Billion Lords, is now live on Google Play and for Pre-Order on iOS.
by Ragachak