Fiesta: Expedition to Adealia launch trailer revealed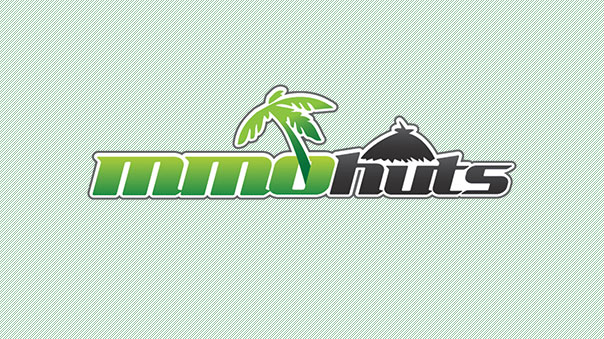 Outspark has revealed a new launch trailer, plus new screenshots, for its upcoming Fiesta Online expansion, Expedition to Adealia.
The expansion will let players venture to a new continent for the first time, and face a new epic storyline of heroes and darkness. It will feature a raise in the level cap, new quests and equipment, new skills and monsters, and new instances to conquer. Expedition to Adealia is set to launch in January.
Outspark also publishes Luvinia Online and Seven Dragons.
Fiesta: Expedition to Adealia Launch Trailer
Fiesta: Expedition to Adealia Artwork & Screenshots

Source:
Outspark Releases Launch Trailer for Fiesta: Expedition To Adealia

A Spectacular Floating City Is Revealed

SAN FRANCISCO – December 22, 2011 – Outspark dropped a stunning reveal on Fiesta fans today as they debuted the launch trailer for their highly-anticipated expansion, Fiesta: Expedition To Adealia. For the first time ever, Fiesta fans will be able to venture off-continent and ride a wild flight path across jaw-dropping vistas to a spectacular destination in the sky.
The Fiesta: Expedition To Adealia launch trailer presents the epic battle that defines the storyline of the expansion. In it we are introduced to wicked monsters, like a fire-breathing winged chimera, and visionary heroes, like the great leader Abalita who makes the ultimate sacrifice to rescue Adealia from the darkness by uprooting the town and casting it into the heavens.

"Players are going to be very impressed with the rich backstory and exquisite art direction of Fiesta: Expedition To Adealia," remarked Philip Yun, CEO of Outspark. "Fiesta's developer, Ons On Soft, has created considerable intrigue around complex characters and a lush, expansive landscape. We're very excited about the experience our players are going to have with the game and look forward to seeing our creative community evolve the space."

Fiesta: Expedition To Adealia is a massive expansion to Fiesta Online, the wildly popular free-to-play Anime MMORPG coming January 2012. Create your character and join the adventure today at http://fiesta.outspark.com/expansion .
Next Article
A new guild system is on the way to Leiing Games' survival RPG, Fury Survivor: Pixel Z.
by Ragachak
Terris plays a few rounds of Blockpost. Does he like what he sees? Read on to find out.
by NWOrpheus
A resident of Shurima, Taliyah was ultimately seduced by the power of Noxus.
by Ragachak