Fiesta Celebrates Five Years of Epic Partying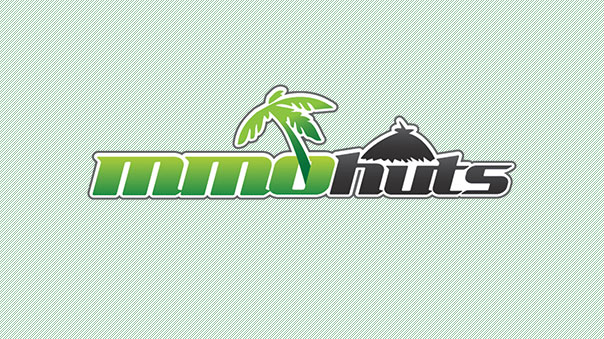 The North American publisher of Fiesta Online, Outspark, is celebrating five years of milestones as Fiesta, one of the first and most beloved free-to-play anime fantasy MMOs, is turning five years old this month. In its five years, Fiesta Online now has over 11 million registered users and almost one million Facebook fans.
"When we launched Fiesta in North America back in 2007, no one in the West really knew how to do free-to-play while sustaining a vibrant live service. The model was successful in Asia, but here all the focus was subscription-based. Since then, the Fiesta community has grown into a massive gaming population. Players spend hours a day hanging out with friends in the game. They've not only formed lasting bonds, but some have even met and married the love of their life, and had amazing adventures across a vast open world together. We're now at 115 levels, and in all that time, there have been hundreds of millions of hours played, billions of monsters killed, and over three quadrillion EXP points earned. Most impressive!" exclaimed Philip Yun, CEO of Outspark.
Fiesta kicks off its epic Anniversary KO with an action-packed offering of exciting new content, events and giveaways. Drop in the game to enjoy:
Anniversary Gala
Elderine is transformed into a moonlit wonderland with a romantic Anniversary reskin. Flaming candelabras float through a twinkling sky lighting up monuments, fountains, and an electrified disco floor. Go shopping for the season's chicest fashions as community-designed formal wear make their debut in the premium shop. Then boogie down with dozens of dances while enjoying the GM-led NostalgiaBomb. The event runs November 26 through December 1 at 3pm Pacific. For more details, click here.
Birthday Grand Prix
Wacky races through the sights and sounds of the sparkling seaport town of Roumen, by foot, by mount, and by high speed chase. The event runs from November 15 through 21 at 2pm Pacific. For more details, click here.
High Rollers
Set off on a scavenger hunt across the Land of Isya to capture screens of giant rolling dice without getting squashed. Easier said than done! Tiered prizes for newbies, experienced players and the high-level gaming elite. The event runs from November 15 through 20. For more details, click here.
Weapons Enchantment System
Collect up to seven special gems to affix to weapons for magical attacks that include One Hit Kill Gems that obliterate opponents in PvP battles and Knock Back Gems that stop mobs dead in their tracks.
Monster Beats Giveaway
Win a stunning pair of JustBeats Monster Headphones by Dr Dre. Love Justin Bieber or not, these headphones are sleek. To enter, simply click on the WIN BEATS HEADPHONES icon on the Fiesta Facebook page, LIKE the page, and enter your email address and SparkID. For those new to Fiesta, SparkIDs are available by registering at http://www.playfiesta.com.
Next Article
This X-Men themed update offers new characters and uniforms, as well as a new Danger Room dungeon.
by Ragachak
Wurm Online has announced another major update coming to improve the game's housing system.
by MissyS
Betadwarf, imgur internet sensation and the developers of the hit Action-RPG, FORCED, is unleashing their deck-building, twin stick, rogue-lit
by Mikedot