February Events for Metin2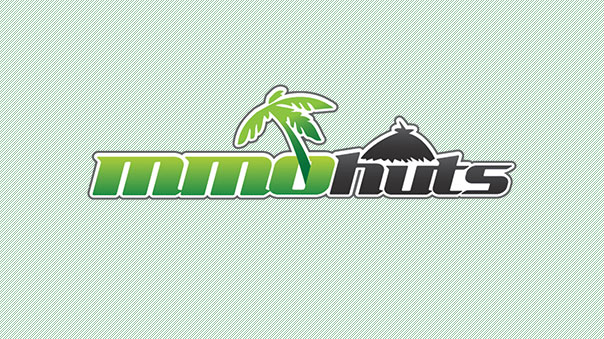 G4Box Inc. has announced a month's worth of activities for Metin2 in celebration of the Chinese New Year and Valentine's Day. Six events from February until the beginning of March will keep extra entertainment for players of the game. These events are:
Lunar New Year (Feb. 2-15)
New Year Cakes are extremely potent and can fully restore HP, MP, or Stamina! Players will visit the "Old Lady" where she will give her secret recipe, so they can gather up ingredients and whip up their own love cake for that special someone. All of the needed materials can be acquired through monsters.
Lunar Greeting (Feb. 6-8)
To mark the year of the Golden Tiger, Metin2 is giving all of its players Lucky Red Pockets to celebrate the Lunar New Year. Red Pockets are traditionally given out during celebrations such as the Chinese New Year. The color red is chosen for its lucky properties and the pocket usually contains money or gifts. Players can get their Red Pocket by talking to the Old Lady. All players need to do is right-click the Red Pocket given by the Old Lady and enjoy the Lunar New Year!
20% off on all Couple Items (Feb. 12-19) There is nothing sweeter than dressing up and showing your love on Valentine's Day. All items in the Couple's Shop will be 20% off!
Players shouldn't miss this chance to acquire their favorite couple items at a discount price.
Show Your Love! (Feb. 12-18)
What's better than presenting chocolate or red roses to the person you love? Players can just simply kill monsters and they will drop Valentine's Day chocolates or red roses full of love!
Share Your Love with GMs (Feb. 22-24) Once Valentine's Day is over – and players are left with roses and chocolates in their inventory – for a little added fun they can give GM's the extra roses and chocolates as gifts! Time and gifts will be announced. Each country can get only 50 gifts per day.
10 Roses/Chocolates= gift #1
20 Roses/Chocolates= gift #2
Purifier of souls Sage Basil (Feb.26-Mar.12) Only those purified souls are able to come back to Metin2. Sage Basil will only bless souls that passed between August 1st and December 31st, 2009. With his powers slowly returning to him, he will begin his purification soon. Players won't want to miss this opportunity to find out if their lost soul will be among the ones to receive his blessing!
Next Article
Paris-based game studio Battle Factory and publisher Kermorio S.A. have today released the October War 1973 campaign for their wargame.
by MissyS
Today, Obsidian Entertainment given us the first details for Skyforge's guild feature, alongside new footage from an hour-long livestream...
by MissyS