Faxion Online now accepting beta applications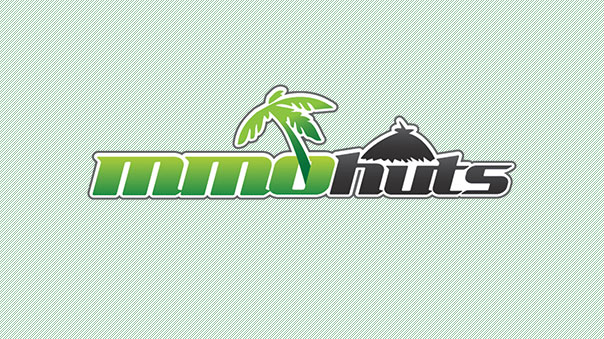 Faxion Online, UTV True Games' new MMORPG, is planning to start closed beta testing in the first quarter of 2011. Today, they opened up closed beta applications for all interested players.
Players will be able to play on either the side of Heaven or Hell, seeking to have domain over the seven deadly sins. The game is primarily focused in faction-based PvP, with territory control in addition to regular PvE elements, and promises to be rid of the "grind" experienced in other MMOs.
UTV True Games also published Warrior Epic, and will be publishing Sky Legends.
Faxion Online Gameplay Screenshot

Source:
UTV TRUE GAMES OPENS REGISTRATION FOR FAXION ONLINE CLOSED BETA TESTING

Austin, Texas –December 15, 2010 – UTV True Games, an international publisher of multi-player online games announced today that the highly-anticipated new MMORPG, Faxion Online, has begun registration for its closed beta phase which will occur in Q1 2011.  Players interested in helping test the company's first internally developed game can visit www.FaxionOnline.com for their chance at being a part of this exciting phase.

The upcoming competitive, fully-featured MMORPG allows players to side with the armies of Heaven or Hell in the relentless struggle for domination of the seven deadly sins. Faxion Online is a combat-driven game featuring aggressive and robust PvP game play and a unique territory control system that allows the different factions to battle for the fate of the seven deadly sins' impact on mankind.  Unlike average MMO's, Faxion Online will offer achievement and glory through adventure and combat with an impish sense of humor.

"We already know the game is funny, exciting and addictive, however, at this stage of the game's development, we need to elicit the help of some rigorous beta testers to offer their opinions and feedback to help us fine tune the game and make it as great as it can be," said Frank Lucero, Studio Head at UTV True Games.  "By signing up early, these testers will ensure themselves a spot when we open the flood gates in Q1"

Faxion Online is being developed internally at UTV True Games' Austin, Texas studio by a group of industry veterans with significant experience on titles such as Shadowbane, Ultima Online and many other popular MMORPG's. Faxion Online players can expect to see a ground-breaking, competitive action game that strips away the typical experience and leveling grind observed in many MMORPG's today.

For more information and to register for the closed beta test, visit  www.FaxionOnline.com
Next Article
Kitfox Games has announced progress in its pursuit of publication for its upcoming co-op adventure, Moon Hunters.
by MissyS
The Moonfire Faire is now officially live in Final Fantasy XIV! It began today (August 7th, 2019) and will run until August 26th, 2019.
by Ragachak