Faxion Online announces launch date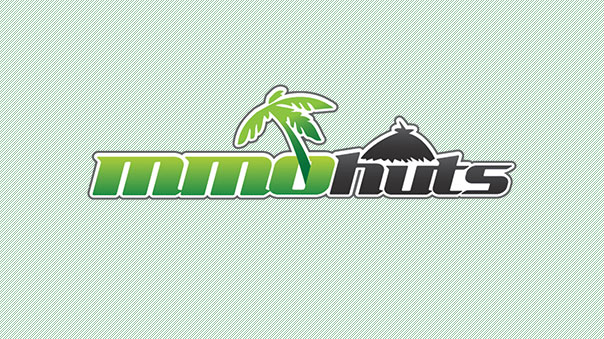 UTV True Games has announced that Faxion Online, its new heaven-and-hell PvP MMORPG, will launch later this month on May 26. The launch will include an update to add more new content to the game.
Faxion Online features a dual-faction system in which players fight over Limbo and territories named after the seven deadly sins. The game also offers three major classes, which can be multi-classed freely to allow players to customize to their play style.
UTV True Games also published Warrior Epic.
Faxion Online Gameplay Screenshot

Source:
JUDGEMENT DAY OFFICIALLY ARRIVES! UTV TRUE GAMES ANNOUNCES THE RELEASE DATE FOR FAXION ONLINE

Eternal Fate is in the Player's Hands on May 26th

Austin, Texas –May 09, 2011 – UTV True Games, an international publisher of multi-player online games, announced today that the free-to-play MMORPG, Faxion Online will launch on May 26th. In this highly anticipated combat-driven game, players choose to follow darkness or light in a hardcore struggle between good and evil liberally laced with humor and wit. The full game, featuring all-new content, will be available for free at www.FaxionOnline.com beginning May 26th.
.

"The is an exciting time for the Faxion team who has poured their blood, sweat and tears into making this title an unapologetic joyride into the gates of Heaven and Hell" said Frank Lucero, Studio Head at UTV True Games. "We are excited to launch Faxion Online, and based on our burgeoning community's feedback, we have added several new features that will only intensify the combat-driven gameplay experience."

Upon entering the world of Limbo, players must join either the forces of Heaven or Hell as they fight for control over the Seven Deadly Sins.  Designed to deliver a high impact Player vs. Player (PvP) game experience, Faxion Online relies upon team coordination and player skill to determine the outcome.

About Faxion Online

Faxion Online delivers aggressive and robust PVP game play and a unique territory control system that allows the opposing factions to battle for the fate of the seven deadly sins. Players begin their quest for dominance war-torn Limbo, battling their way through each location in the game represented by the sins.  With a unique multi-classing system, players will have the freedom to play the way they want with achievement and glory through adventure and combat.

For more information and to download and play the game, visit  www.FaxionOnline.com
Next Article
PAX South 2017 wasn't just new games and fantastic cosplay, there were also some Hearthstone Esports action!
by Kings Decree
The game, while having a strong story that is enticing and fully voice acted, doesn't take itself completely seriously.
by ApocaRUFF
Allods Online removing "Fear of Death" debuff with the launch of the Revelations of Gipat expansion pack. The most controversial ite...
by Guest