Faxion Online announced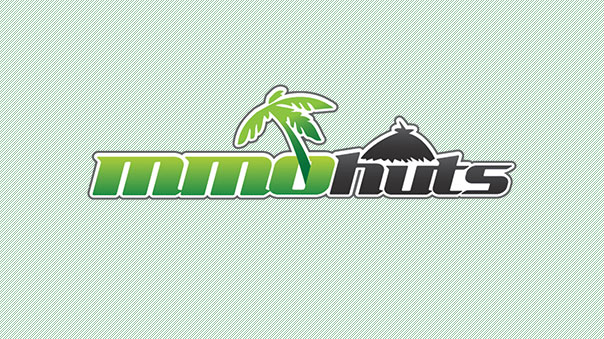 A new game from UTV True Games (previously True Games Interactive) was announced today: Faxion Online.
Designed to be a 'fully featured' MMORPG that offers fast-paced territorial PvP, Faxion takes a satirical spin on the religious concepts of Heaven and Hell. Players will choose one of two factions, and one of three starter areas (add in Limbo), and progress in what is promised to be an 'competitive action' game.
Little detail has been released about the gameplay of Faxion Online yet, but beta is expected to start in late 2010, so we can expect to see more details in the next few months about this third title from the developer.
The Original Press Release:
UTV TRUE GAMES ANNOUNCES NEW MMO: FAXION ONLINE

Choose Your Side In The Epic Battle Between Good And Evil In UTV True Games' Competitive New MMORPG

Austin, Texas, May 25, 2010 – UTV True Games, an international publisher of multi-player online games, today announced its first internal development project, Faxion Online. The upcoming highly competitive, fully featured MMORPG allows players to become part of the classic struggle between good and evil but with a twist. To learn more about the game and register for upcoming details and special offers, visit www.FaxionOnline.com.

Unique to UTV True Games, Faxion Online will feature a full, persistent world with competitive and robust PvP play and territory control. A group of industry veterans with significant experience on titles such as Shadowbane, Ultima Online and many others are developing the title.
Territory control, an important and deep feature of the game, will sport two main factions – the forces of heaven and hell – where players will engage in grand battles to vie for control of a territory and influence on behalf of their side of the conflict. Players can expect to see a ground-breaking, competitive action game that strips away the typical experience and leveling grind observed in many MMORPG's today.

"UTV True Games' goal for its first internally developed product, Faxion Online, was to build a team with experience and passion for PvP MMORPG games," said Frank Lucero, Studio Head at UTV True Games. "When I log into the game, it is increasingly evident that the team's experience with PvP and territorial control games has paid off."

At the time of game launch, players will be able to choose one of three fully-featured worlds that make up Faxion Online: Heaven, Hell and Limbo. Players will have a host of character-customization options as they choose their skills, abilities and progression paths. Additionally, Faxion Online puts an irreverent twist on the usually serious subjects of heaven, hell and the seven deadly sins. Faxion Online is expected to enter beta stages in late 2010.

"We are creating Faxion Online for players who seek a fast and exciting PvP experience immersed within a rich, persistent world," said Mike Madden, Creative Director at UTV True Games. "As players of PvP MMOs themselves, the Faxion Online design team strives to preserve the depth of MMORPG play and progression while delivering the ease of entry found in today's favorite Action/RPGs."

For more information and community, visit www.FaxionOnline.com
Next Article
Parties interested in the new Korean shooter, Ironsight will not have to wait much longer.
by Ragachak
Webzen is proud to announce the second anniversary for their real-time MMORPG, MU Origin.
by Ragachak
Protobird Games adapts The Dreamland Chronicles into a child-friendly trading card game, now in crowdfunding.
by MissyS