Farmville Celebrates 10th Anniversary with Country Star Trisha Yearwood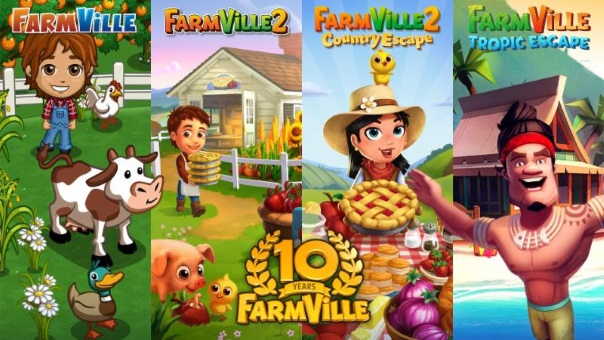 Zynga's original online hit, FarmVille is proud to announce they have hit their 10th-anniversary milestone. To celebrate, they are collaborating with three-time Grammy-winning country music star, Trisha Yearwood. To share the spirit, authenticity, and sense of community within the FarmVille franchise, Yearwood will lend her likeness and her newest single to FarmVille 2: Country Escape, to kick off t his multi-month anniversary celebration. To prepare for her appearance, Trisha Yearwood joined Zynga's Chief Legal Officer Phuong Phillips and Women at Zynga executive sponsor for a Community Breakfast and listening party, as she debuted her new single "Every Girl in This Town", which celebrates females achieving their potential in every environment.
As someone who plays FarmVille and having grown up on a farm in Georgia, the game ties back to my roots," says Trisha Yearwood. "With women also being the central characters in all the FarmVille games, it shows that farming — like music, tech, politics, science and entrepreneurship — should be accessible to anyone."
"So much has happened in the last decade, across technology, entertainment, and attitudes," adds Yearwood. "But there are shared experiences that endure and bring people together, like those special songs that become anthems or a powerhouse game like FarmVille. I'm proud to now share a new anniversary with Zynga, and had an incredible experience visiting their headquarters, meeting the team, and sharing my own road with other dynamic women in entertainment."
In the coming months, Trisha Yearwood will appear in-game as a down-to-earth farmhand avatar in FarmVille 2: Country Escape. Trisha's new inspirational single, "Every Girl in This Town," will play as she helps fans find rare items on their farms and gain access to in-game rewards that help them meet their daily goals. Zynga is also working on a new FarmVille mobile title, which will introduce the players to new characters and a new twist to the FarmVille experience.
Next Article
EuroGamez GmbH announced today that Granado Espada Europe version finally released the Armonia update and level cap open to hight master. Armo...
by Mikedot
Approximately one year after its start, InnoGames can now proudly announce it has reached its 10 millionth registration for the online game.
by MissyS
Originally launched in Korea, the mobile excitement of MapleStory, MapleStory M is getting ready for a global launch!
by Ragachak