Fallen Earth Brings 3rd Anniversary GORE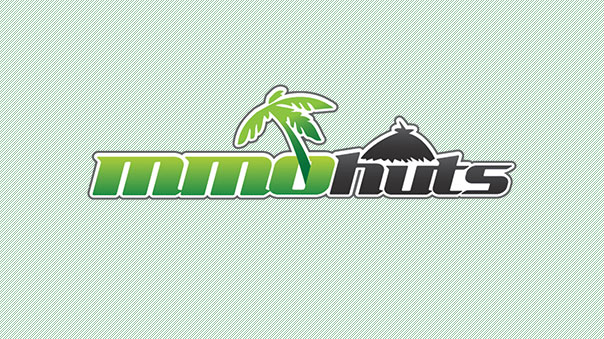 Reloaded Productions and GamersFirst are celebrating Fallen Earth's third anniversary with Update 2.5.
The update introduces G.O.R.E. (GlobalTech Ordinance of Rapid Extermination) Weapon Plans, offering a major upgrade to technology. Three new G.O.R.E. weapon lines include The Bastard (pistols), The Jackal (rifles), and the Lunatic (melee). Base schematics will be available in the wild, and two more upgrades can also be discovered to unlock weapon potential.
A special event will also be held where players must search out location of stashed G.O.R.E. crates, letting players get a choice of a G.O.R.E. schematic plus a unique item reward.
Fallen Earth Gameplay Screenshot
Source:
3rd Anniversary celebration brings GORE to Fallen Earth
Update 2.5 hits the Wasteland

Irvine, Calif., Sep 11, 2012 –Reloaded Productions, the wholly-owned creative development studio for GamersFirst, today announced the live release of version 2.5 for the post-apocalyptic Free2Play® online MMO Fallen Earth. Following the blockbuster success of the launch of Fallen Earth on Steam and the release of the Global Territory Control system, update 2.5 celebrates the 3rd Anniversary of the game with some G.O.R.E !

Key Features Include:

1.      G.O.R.E Weapon Plans– GlobalTech Ordinance of Rapid Extermination – have been leaked! All six factions are scrambling to be the first to complete the new lethal designs. These weapons promise a major improvement over existing technology, lending those lucky enough to find them early a significant advantage on the battlefield.

2.      Three New G.O.R.E Weapon lines  – Built to meet the needs of a diverse set of combat situations, schematics outline three models built off of newly discovered tech:

a.       The Bastard (Pistol)

b.      The Jackal (Rifle)

c.       The Lunatic (Melee)

Only the base schematics are available in the wild, but each can be upgraded up to two additional times to realize the full potential as imagined by the GlobalTech engineers

3.      Launch Event – Outsiders have been moving suspicious caravans through the canyon, rumored to contain both prototypes G.O.R.E. weapons and the supplies to construct them. LifeNet Technicians in capital cities will be urging clones to help discover the locations of the stashed crates, and to bring back anything they find. Successfully completing the mission grants a unique item reward, and participants will get their choice of G.O.R.E schematics.

"We're incredibly proud of this update." said Asa Reed, Producer for Fallen Earth.  "Our driving principal right now is to create sustainable, long-term interactions with the environment and other players, and G.O.R.E weapons, along with Global Territory Control and some future updates, get us closer to fully realizing that goal."

Fallen Earth is a Free2Play® post-apocalyptic MMO set near the Grand Canyon in 2156. A hybrid third-person shooter and hard core role-playing game, Fallen Earth features real-time twitch-based combat, six factions, a classless advancement system and a powerful crafting system in which players can make 95 percent of in-game items. With more than 1000 square kilometers of territory to explore, Fallen Earth players can experience an unparalleled game world while completing more than 5,500 game missions, including the ability to capture towns and territory.
WarpPortal is proud to announce their forthcoming update to Ragnarok Online 2: Legend of the Second, titled NOEL.
by DizzyPW
This one's going to be brief, and this time I mean it. Maintenance is still happening for Final Fantasy XIV, but these fights are crazy.
by Ragachak
Not too long ago, we sat down and had a chat with the Closers developers, about the newest character coming to the game.
by Ragachak