Fairy Story Online adding apprentice and marriage system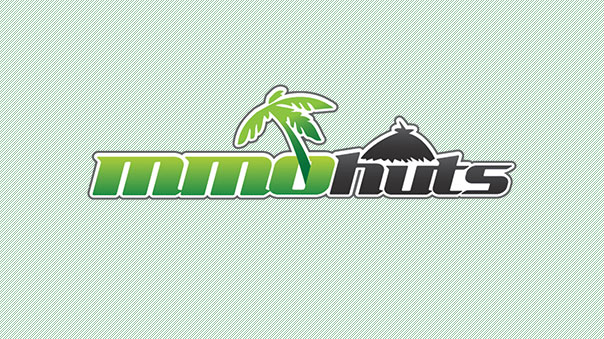 Fairy Story Online, Ngame's colorful MMORPG, is preparing for its latest content update, which will add new content to the game.
A new mentor-apprentice system will let new players level quickly with a mentor, and both players will earn experience, VIP items and gems. Players may now also get married, getting boosts to attributes and skills (divorce is an option if players find their partner unsuitable).
Also coming in the update are 60 new character suits, some of which may now be produced through the Refining Machine. New bosses include the One-Eyed Bee, Mouse King, and Dwarf Tiedan, and new daily and weekly activities that reward in-game money, experience, orange weapon formulas, VIP items, and titles will also be added.
Fairy Story Online Gameplay Screenshot
Source:
New content update to MMORPG, Fairy Story Online guarantees unrivaled fantasy and adventure

Hull, UK – July 10, 2010 – Ngames, publishers of online games with broad appeal, are proud to announce a mountain of new content in the latest update to the award-winning fantasy-themed massively-multiplayer role-playing game, Fairy Story Online.

Bursting with new content enabling deep customization, as well as an unrelenting schedule of weekly activities with fantastic in-game prizes to be won, cute and colourful fantasy-themed MMORPG, Fairy Story Online is fast becoming one of the most popular free-to-play MMO experiences on the internet.

New content in the distinctly beautiful Fairy Story Online has been designed exclusively with the needs of a cherished player-base at heart. Highlights from the latest content update include:

Mentor-apprentice system:

New players will be made to feel at home through their own personal mentor. Both the mentor and apprentice will be rewarded for progress with experience points, VIP items and gems.

New suits, bring new protection:

A mouth-watering 60 new character suits have been introduced to the game. Now players can fortify their defenses and enjoy better basic attributes. They look stunning too. So make sure you customize during your next play session.

A new function of the in-game Refining Machine will enable players to produce new suits, as well as extract synthetic materials from an in-game item or object. The Synthesis Formula can be purchased at Hunter's Hall, or earned from an event.

New bosses have been added:

Its now possible that players will encounter One-Eyed Bee, Mouse King and Dwarf Tiedan during a daily quest. Defeat the boss to clam in-game items like new suits or powerful weapons.

You can always purchase items with in-game currency, Golden Beans, or from other players via in-game auction.

New activities:

Daily and weekly activities present opportunities for players to win special in-game items. September is packed full of rewarding new activities.

Daily activities include: Hunter's Secret Land offering in-game money, experience points and a mysterious chest, whilst the extra special weekly event is Treasure Garden. The most courageous player in this fatiguing battle will be rewarded with a rare orange weapon formula, as well as a VIP item and coveted title that you must share with your friends.

Marriage in-game:

Besotted players can tie-the-knot in marriage. You and your ideal partner will need to find Bosom Sister in Sunshine City and exchange in-game item, roses for a stunning wedding ring. Marriage will reward players with a boost to attributes and skills. But find your heart no longer skips a beat? Don't panic. You can divorce in-game as well. Although you will lose out on those extra attributes and skills.
Next Article
Wargaming, the leading free-to-play massively multiplayer online developer and publisher, is excited to release a brand-new cinematic trailer ...
by MissyS
A new update hits MU Online today, and with it comes an absolute treasure trove of updates and features.
by Ragachak