Facebook Version of Runes of Magic Announced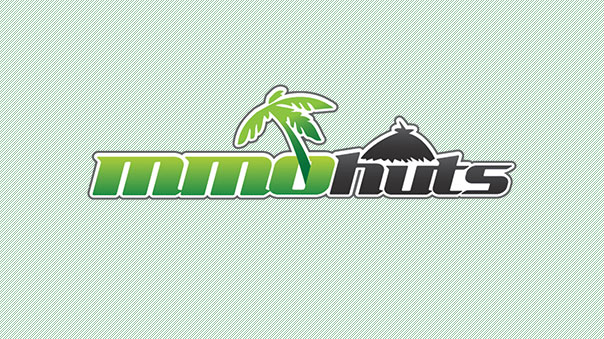 There's no denying that Facebook has quickly risen as a gaming platform. Who hasn't been spammed with FarmVille and Mafia Wars invites? Companies like Zynga and Play Fish have thus far dominated this new market with casual titles like Cafe World and PetVille, but free to play MMORPG publishers are starting to move in. Frogster Interactive, the global publisher of Runes of Magic has announced plans to launch a Facebook game called Runes of Magic: The Challenge. The game is currently under development and will be a 'casual' game. What exactly that means, I don't know.
Coming to Facebook?
From the looks of it, this won't just be a throw away publicity stunt. Frogster promises 'adventure, exploration, and strategy elements' in RoM: The Challenge. Additionally, players will be able to earn cards with key codes that can be entered in the original Runes of Magic for in-game items. Promising start, let's see if Frogster and Facebook make a good team!
Full Release:
March 11, 2010 – San Francisco and Berlin – At the Game Developers Conference (GDC) currently in full swing at San Francisco, the MMO publisher and operator Frogster today announces that it has a new product in development. With "Runes of Magic – The Challenge", a social game developed for casual players on Facebook, the company will for the first time enter the rapidly growing market of casual games in social networks.

"Runes of Magic – The Challenge" will be set in the rich fantasy universe of Frogster's popular free-to-play MMO game Runes of Magic. With adventure, exploration and strategy elements all combined in a fun, easy to play Facebook application, "Runes of Magic – The Challenge" takes full advantage of networked gaming and viral communications in the sphere of the largest social network worldwide and thus, expands the audience of Runes of Magic through additional gameplay possibilities. Players will be able to gain special cards with key codes in "Runes of Magic – The Challenge", which they can use to unlock extra rewards in the full client version of Runes of Magic.

"Runes of Magic is the first free-to-play MMO game ever to expand into the social networks sphere with a rich, full, social gaming experience that will appeal to fantasy fans of all ages – independently of whether they play the full client game or not", comments Lars Koschin, CEO of Frogster America, Inc. "With the success of Runes of Magic among core MMO players, it was a natural decision to build upon the franchise by taking it to a genre with mass market appeal and the powerful viral approach of the rapidly evolving social networks. The result is 'Runes of Magic – The Challenge' for Facebook."

"Runes of Magic – The Challenge" is being produced by Frogster America and developed by Mothership Interactive, Inc. Frogster's first social game is scheduled to be launched in the second quarter of 2010 in Europe and America .

Furthermore, Frogster will shortly implement a "Facebook Connect" interface for players of Runes of Magic which allows them to find co-players of the virtual world on Facebook and to see own Facebook contacts, who are not yet players, on the official website of Runes of Magic www.runesofmagic.com and invite them into the full version.
Next Article
Trove is preparing for its launch next week with a stress test tomorrow, June 25.
by MissyS
Triumph Studios reveals Age of Wonders III's Theocrat Leader Class, including class skills.
by MissyS