The Exiled News – Season 2 Now Live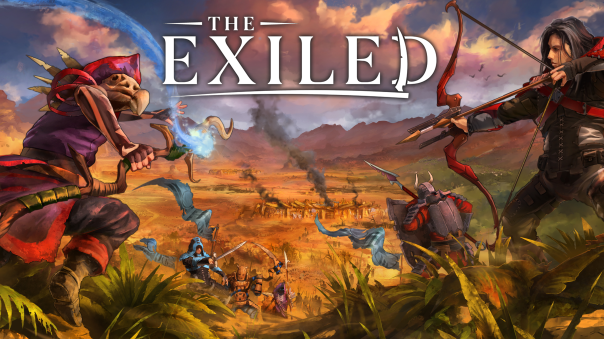 Today Fairytale Distillery announces Update 1.1, introducing Season 2 and the first major update to The Exiled.
This patch introduces a host of community requested features and improvements, including:
Party System: You can now form parties with other players you meet in the game. That means you can share XP and see each other on the world map without having to be in the same clan (or any clan). Party members will also (like clan members) be preferred target for support abilities like heals.
Diplomacy System: Clan leaders and managers can now add other clans to a "friend" and "enemy" lists. Clan members will then see those friend and enemy tags and be able to easily recognize your clan's status with another clan. These tags are NOT visible to anyone outside of your clan. They are one-directional (the other clan can choose a different status for you).
The Healer: Added the Healer (Cloth) armor class to the game with lots of new abilities. The healer is still work-in-progress and will be balanced based on your feedback. It comes with a new ability type – links – that should open a lot more gameplay options for team-players who like a supportive playstyle.
Added a "camera lock" option to the control menu (J) that centers the camera on your character, disregarding mouse movement.
Fixed a bug that showed the "error 418" popup unnecessarily often to some players.
Major performance improvement: There are no more lag spikes when large numbers of mobs spawn at the same time.
To give players a chance to try out the new version, returning players can get a two day trial extension by starting the game. New players will get a full 7 day free trial.
Next Article
The latest patch has arrived for Final Fantasy XIV: Shadowbringers, with 5.01. The full notes are also below.
by Ragachak
Rock Hippo announced the release of a new update, Mission Improbable, for Brawl Busters.
by MissyS
Heroes and Generals is a pretty bold attempt at a F2P World War II title.
by Ragachak